Record 290 newcomers join Forbes Billionaires list, total wealth of $7trn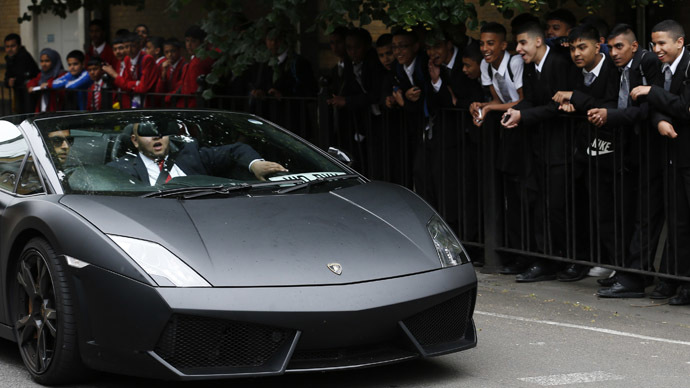 With the global economy stuck in recession and falling oil prices eating into growth, there has been a record 290 newcomers added to the ranks of the world's billionaires, mostly from China. Their total wealth is an unprecedented $7 trillion.
The total wealth of the world's billionaires grew from $6.4 trillion in 2014, to $7 trillion according to the 2015 Forbes Billionaires List published Monday.
Seventy one of the new entries in the billionaires list are from China. There are now 1,826 billionaires in the world. Of the newly listed, 46 of them are under the age of 40.
Co-founder of Microsoft, Bill Gates, remains the wealthiest individual with a personal fortune estimated at $79.2 billion. Mexican telecom tycoon Carlos Slim is still second with $77.1 billion. The third place is taken by investor Warren Buffett with $72.7 billion. Buffet made the biggest jump, as his wealth increased from $14.5 billion, mostly due to the performance of his company Berkshire Hathaway.
World's richest person is even richer: Bill Gates repeats as #1 on Forbes' billionaires list: http://t.co/94UUD5B7b6pic.twitter.com/5ZniCt6qcw

— ABC News (@ABC) March 2, 2015
The founder of Facebook Mark Zuckerberg moved up 5 positions entering the top twenty at number 16 for the first time. Alibaba's Jack Ma and three other Chinese appear in the 50 richest.
Evan Spiegel, co-founder of photo-messaging app Snapchat, became the world's youngest billionaire with a fortune of $1.7 billion at the age of 24.
Russia has suffered the biggest loss in the rankings, as the number of billionaires was down to 88 from 111 the year previous. Now Russia is behind not just the US and China but also Germany and India.
Vladimir Potanin, CEO and one of the principal owners of metals and mining company Norilsk Nickel overtook the principal shareholder in USM Holdings Alisher Usmanov to become Russia's richest man. The new ranking puts Usmanov in 3rd position with $14.4 billion. He'd held to top spot since 2011.
Potanin's fortune is estimated at $14.8 billion, which puts him in 60th place on the world's richest list. In 2014 Potanin was ranked eighth with his fortune estimated at $12.6 billion.
Second place in the list of richest Russians belongs to Mikhail Fridman, chairman of the Alpha Group. Forbes estimated his fortune at $14.7 billion and put Friedman at 68th place in the global ranking. Friedman retains the second place in the ranking of the richest Russians since 2013, according to Forbes.
Evgeny Yevtushenkov, Bashneft CEO, saw the biggest fall in his fortunes, as he nosedived to 663th spot from 114th last year. His fortune shrank to $2.8 billion from $9 billion in the 2014 Forbes ranking.
You can share this story on social media: