​Gazprom gets highest investment grade from China's biggest ratings agency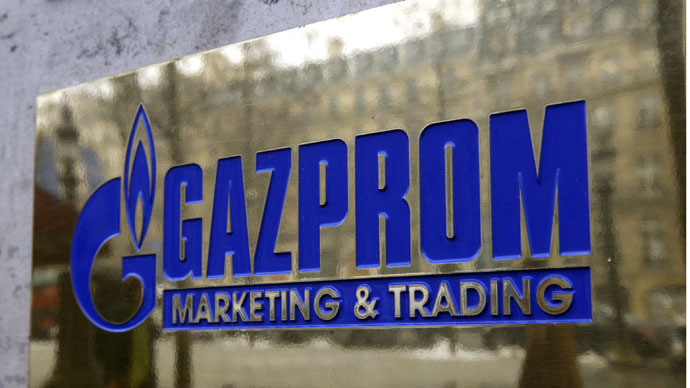 China's Dagong rating agency has given Russia's Gazprom the highest AAA credit rating with a long-term stable outlook. It says US and EU sanctions won't have a substantial effect on the creditworthiness of the world's largest gas producer.
"Obtaining such a credit rating by Dagong will further expand the base of investors from the Asia-Pacific region in debt instruments of Gazprom, including pension funds, insurance companies, investment funds and banks, as well as increasing the loyalty of Asian investors in the company," Gazprom said in a statement.
The rating shows Gazprom's strong wealth creation capability, and "the very low degree of deviation between its available repayment sources and wealth creation capability,"reported Dagong.
The agency says the sanctions imposed by the US and the EU against Russia will have little effect on Gazprom's creditworthiness. The credibility of Gazprom in local and foreign currency is very high, it goes on to say.
A high credit rating from Dagong allows Gazprom to place shares in Hong Kong, the agency's president Guan Jianzhong said on Monday.
"The rating reflects a very high potential for the company," he said, adding that the outlook for Gazprom's long-term credit rating will remain 'stable' over the next 1-2 years.
The agency kept the sovereign credit rating of Russia at A level with a stable outlook, which means a high level of credibility.
Gazprom Gets AAA From Dagong in 1st Chinese Credit Rating. Who needs S&P?

— Jonathan Ferro (@FerroTV) February 2, 2015
Dagong's decision goes against the surge of Russian rating downgrades by leading Western agencies. On January 26 Standard & Poor's downgraded Russian debt to speculative 'junk' grade. The agency said Russian monetary policy has become less flexible with a deteriorating situation in the financial sector.
READ MORE: S&P downgrades Russia's credit rating to junk
On January 16 Moody's downgraded Russia's sovereign credit rating to Baa3 level, one notch above speculative grade. On January 20 the agency lowered the ratings for some of the largest Russian companies, such as Gazprom, Transneft, LUKOIL and Rosneft.
Russia and China have recently been strengthening financial and economic links in order to challenge Western dominance. It includes the setting up of a joint rating agency rival to the western 'Big Three' of Moody's, Fitch and S&P.
READ MORE: China and Russia to launch new credit rating agency in 2015
Other deals included ruble-yuan currency swaps and supplying gas to China via the so-called 'Western route.' Gazprom CEO Aleksey Miller expects the volume of gas sold to China will exceed that currently exported to Europe.
You can share this story on social media: