Moody's downgrades Russia to just above junk level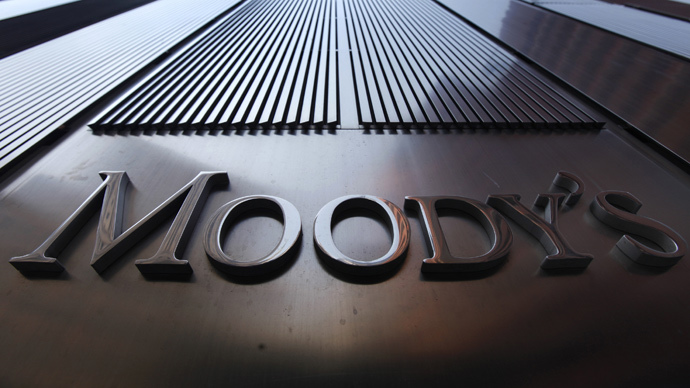 Moody's international ratings agency has downgraded Russia's sovereign credit rating to Baa3, which is just one notch above the non-investment grade. It follows similar moves from Fitch and Standard & Poor's.
The agency said the sharp decline in oil prices and Russia's national currency – which could further undermine the country's "subdued growth prospects" – were the reasons behind the downgrade.
"Although the rating agency expects Russia's current account to stay in surplus due to import compression and continued capital flight, the ongoing repayment of external debt by the corporate, banking and public sectors and the outflow of direct investment will likely increase the speed of erosion of official foreign reserve," Moody's said.
Moody's also placed Russia on a review for additional downgrade amid risks of a further decline in oil prices, during which the agency will assess Russia's "foreign currency reserves cushion" in a situation when the "international market access is restricted for Russian borrowers due to sanctions."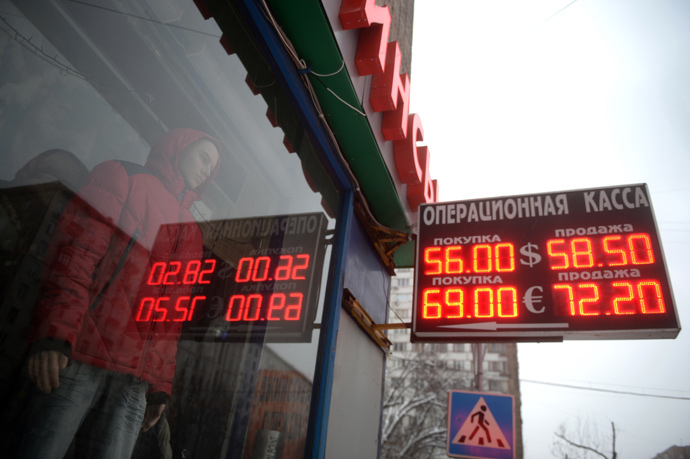 The downgrade will have "limited effect on the Russian economy, as the situation is already tense," Vladimir Tikhomirov, chief economist at BCS Financial Group, previously told RT. He added that Russia already has limited access to international finance, while most international institutional investors started to sell their holdings of Russian assets back in March 2014.
READ MORE: Fitch downgrade will have 'limited' effect on Russia
However, if Russia is downgraded to junk status, the Russian market "will start falling sharply and the pressure on the ruble will increase," Tikhomirov warned.
Last week, Fitch Ratings, with dual headquarters in New York and London, downgraded Russia's credit rating to BBB- from BBB, which is also just one step away from junk level. Back in December, Standard & Poor's revised Russia's rating to BBB-, saying there is a 50 percent possibility it will drop Russia to junk level in mid-January 2015.
READ MORE: Fitch downgrades Russia's credit rating to 1 notch above junk level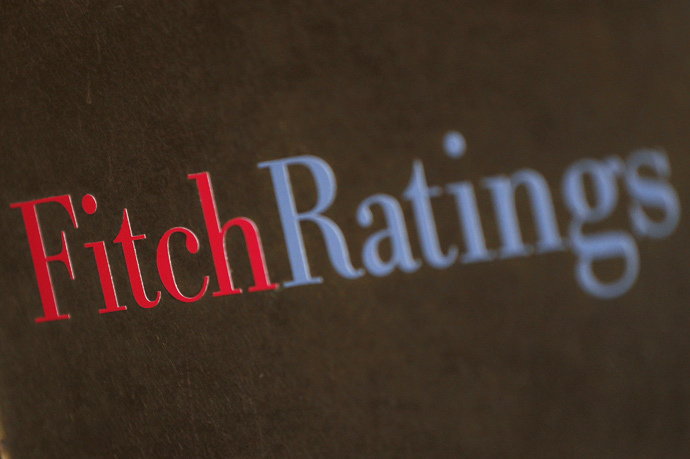 Russian institutions' ratings slashed one notch by Fitch
Also on Friday, Fitch downgraded by one notch long-term foreign currency Issuer Default Ratings (IDRs) and debt ratings of 30 Russian banks and financial institutions.
The list includes Sberbank, Gazprombank, and Rosbank, in addition to Russian Highways State Company (AVTODOR) and Post of Russia.
The company says the downgrade "reflects Fitch's view that Russia's financial flexibility, and therefore ability to provide support to these entities, has somewhat reduced, as reflected by the downgrade of the sovereign rating."
READ MORE: New credit rating agencies to balance 'Big Three', China says
In regards to Sberbank, Russia's biggest lender, Fitch said the downgrade reflected the lowering of Russia's country ceiling to 'BBB-' last week. Sberbank's ratings "remain underpinned by their standalone strength, as well as potential sovereign support," the ratings agency said.
Fitch warned of "the potential for them to be downgraded further if Russia's sovereign ratings are slashed and the country ceiling lowered."
You can share this story on social media: