​S&P keeps Russia's rating steady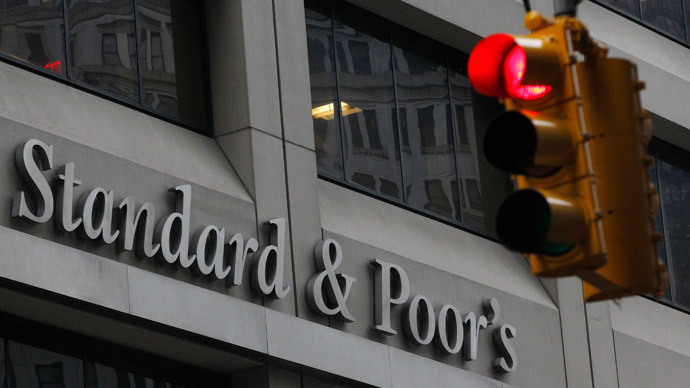 Standard& Poor's rating agency has held Russia's sovereign rating steady at BBB- dismissing concerns of a possible downgrade to junk status and admitting Russia's debt is "moderate" compared to most of the other major world economies.
"We are affirming our 'BBB-/A-3' long- and short-term foreign currency ratings and our 'BBB/A-2' long- and short-term local currency ratings on Russia," S&P said in a statement on Friday providing a sigh of relief for markets.
The agency said it maintained the current rating because of Russia's net external asset position and moderate government debt.
S&P also maintained a negative outlook on Russia adding that it could lower its ratings on Russia over the next 18 months "if its external and fiscal buffers deteriorate faster than we currently expect."
Back in April the agency cut Russia's rating to BBB-, which is one step above junk level – non-investment-grade territory. But prior to the Friday announcement, most analysts and top Russian officials said that the further downgrade was unlikely.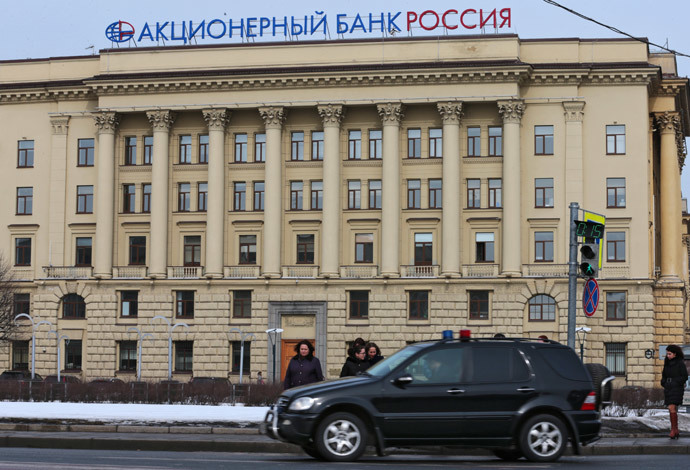 Russian Finance Minster Anton Siluanov has said that fears of Russia's sovereign rating being downgraded were exaggerated. He also said that the government's and Central Bank's policies as well as sufficient foreign exchange reserves and low public debt were behind S&P's decision to maintain the sovereign rating.
Head of the Analytical Department of the RusRating agency, Aleksander Ovchinnikov, told RT that S&P's decision will likely stabilize the market.
"The decision by the S&P to preserve the rating will reduce tensions and lead to some recovery in asset prices on the domestic and foreign market," Ovchinnikov says.
The analyst says that S&P rating scale is the most "conservative" on the market today, and that other agencies such as Moody's, Fitch, as well as Japanese JCR rate Russia higher on their scales, which corresponds to at least BBB by the S&P.
"According to the assessment of one of the major rating agencies in the Asia-Pacific region, Dagong, the Russian Federation has "A" level credit rating, considering the whole range of opportunities and risks of the country, as a borrower," Ovchinnikov stressed, adding that under no circumstances a "junk status" could reflect the real investment climate in Russia.
"The rating is primarily is an assessment of a relative level of the creditworthiness of the borrower, the assessment of a relative level of credit risks associated with the subject of the rating, the ability to meet its obligations on time and in full," Ovchinnikov said.
You can share this story on social media: