Russia's anti-crisis plans: Where the billions will go
As Russian Prime Minister Dmitry Medvedev signed a one-year anti-crisis plan worth at least $35 billion, RT takes a look at the main steps Moscow will take to stabilize the slowing economy.
The new plan approved by President Vladimir Putin on Tuesday and signed by Prime Minister Dmitry Medvedev Wednesday includes 60 measures aimed at "sustainable economic development and social stability during period of adverse influence of external economic and foreign policy."It comes at a time when Russia is struggling to cope with the plummeting ruble, nosediving oil prices and a sanctions standoff with the West.
READ MORE: Russia's PM signs multibillion dollar anti-crisis plan
The plan follows three basic principles - to encourage economic growth, support individual industries and take measures to maintain social stability.
Russia's PM signs multibillion dollar anti-crisis plan http://t.co/nEzPuJ1rxOpic.twitter.com/VnZNGwu4uA

— RT (@RT_com) January 28, 2015
It sees most budget expenditure cut by 10 percent in 2015 primarily by slashing ineffective spending. No cuts in defense, support for agriculture and international undertakings are being considered. All the social commitments will be met, the government promises.
In terms of investment, Russia will focus on completing the existing projects, with some new ones being put on hold.
The biggest part of the $35 billion aims to support Russia's banks and finance sector. To achieve this Russia intends to establish a so-called 'bad bank' that'll collect sour corporate debt and problematic company assets.
The final cost of the anti-crisis plan is expected to be calculated by March 2015.
In the coming months Russian authorities plan to:
1. Support import substitution and the export of a number of non-energy goods, including advanced technology
The need for import substitution has become one of the key economic issues for Russia after the outbreak of the so-called 'sanction war' with the West. Agriculture and energy on both sides are now suffering from the cutting of ties. Russia's Finance Minister Anton Siluanov estimates the Russian economy stands to lose about $200 billion from a combination of sanctions and plummeting oil prices.
2. Provide assistance to small and medium enterprises (by reducing administrative and financial costs)
During 2014, Russian leaders including President Vladimir Putin pledged to give the country's small and medium-sized businesses more freedom. In his December speech to the Federal Assembly Putin said it was necessary to free Russian business from red tape and restrictive oversight, and that all checks on Russian businesses should be public. He said the government will start a register giving details on who initiated the checks, why they were done, and the results.
3. Create opportunities for attracting investment to the most important sectors of the economy (this includes the implementation of defense procurement)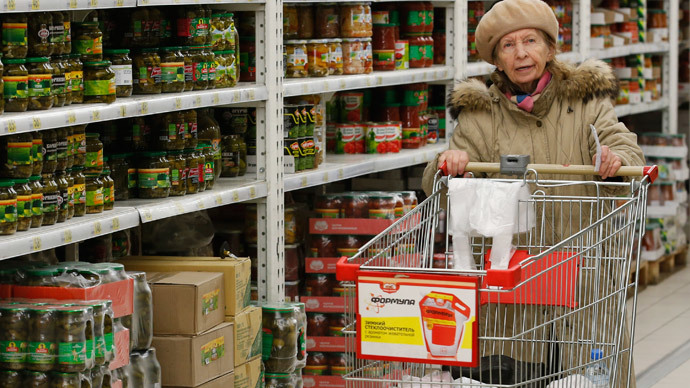 4. Compensate for additional inflationary costs for the most vulnerable members of society (the retired and multiple children families)
Food prices in Russia have skyrocketed by 300-400 percent in some stores, after the ruble lost about 15 percent in the first weeks of 2015, according to an investigation by the Russian Prosecutor General. Official data from the statistics office shows prices were up about 11.9 percent in annual terms in January. Overpricing at some shops around the country triggered checks, with Russia's Vice Premier Arkady Dvorkovich saying the Government doesn't exclude the regulation of food prices if they rise by 30 percent over a long period.
5. Reduce tension on the labor market and support full employment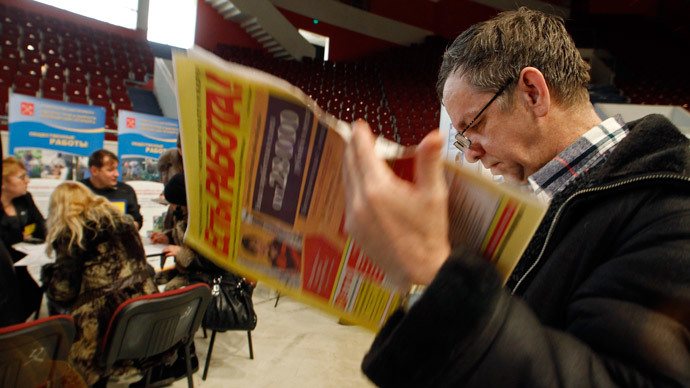 6. Optimize budget expenditures (first, identify and reduce inefficient costs, concentrate resources on priority areas of development and implement public commitments)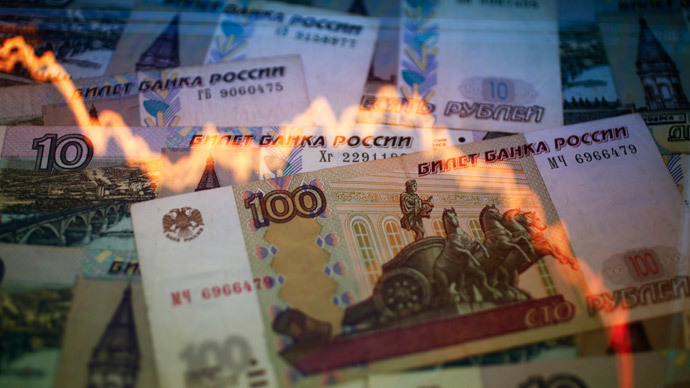 7. Increase the stress resistance in the banking system and establish a mechanism to turn around non-performing financial institutions
READ MORE: Russia to provide banks with billions to fight off crisis
The Russian government expects gradually stabilizing energy prices along with the measures taken by the Bank of Russia will allow a normalized Russian exchange market and create conditions for easing interest rates and making credit financing more accessible.This will allow the main sectors of the economy to exit recession at the expense of higher competition for Russian goods amid a falling ruble.
The Russian government says it'll monitor how well the plan is being implemented through monthly checks.
You can share this story on social media: