Russia to provide banks with billions to fight off crisis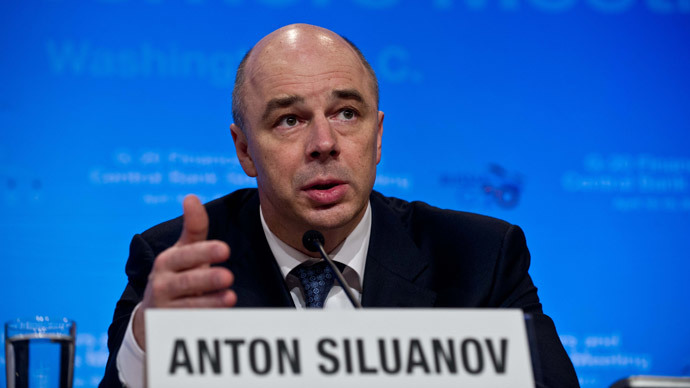 Banks in Russia will get a government boost to finance debt and projects as the country risks recession. On Friday, the State Duma passed the last two readings of a law to allocate up to 10 percent, or $6.54 billion, from a sovereign wealth fund.
The law is essentially a bank bailout from the Ministry of Finance.
Once the bill is signed into law, Russia's largest state-owned banks, Sberbank, VTB, VTB 24, Gazprombank, the Russian Agriculture Bank, and Bank of Moscow, as well as private banks such as Alfa-Bank, UniCredit Bank, and Rosbank (Societe General) will be eligible for loans, but no final list has been drawn up.
Many of the banks are sanctioned, and therefore are locked out of Western capital markets.
Credit institutions with more than $1.7 billion (100 billion rubles) in capital will be eligible for the money which will be transferred as bonds and equity.
Another piece of legislation is aimed at helping banks recapitalize through federal loan bonds (OFZ) worth up to $16.1 billion (1 trillion rubles).
"First of all, we will support systemically important banks, so that economic transactions will be provided for. [Those banks-Ed.] are the main holders of deposits, the main transactions are carried out in those [banks]," Russian Finance Minister Anton Siluanov told reporters, as quoted by Reuters, on Thursday
"It's not real money, and not just budget expenditures, but funds in securities," Siluanov said.
The move will turn Russia's expected 0.5-0.6 percent surplus relative to GDP in 2014 to a 0.8 percent deficit to GDP, the finance minister said.
The decision comes as Russia faces its biggest currency crisis since 1998.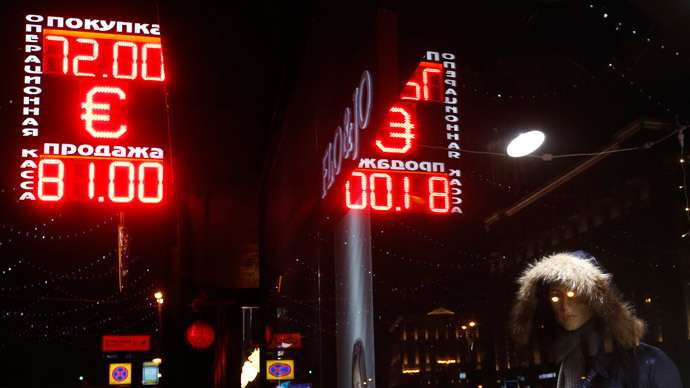 READ MORE:1998 and 2014: Russian crisis in perspective
Russia has two sovereign wealth funds that together hold $172 billion as of December 11, 2014. The National Wealth Fund (NWF) and the Reserve Fund (RF). These state wealth funds serve as rainy day coffers for the government to use at its discretion, and were built up over the years mostly due to high oil revenues.
Another option the Russian government is considering to help stave off recession is tapping into pension funds, according to Economy Minister Aleksey Ulyukaev.
Not just banks are looking to get state help during the tight economic times for Russia. Oil and gas companies, which are losing money because of low oil prices, are likely to get a helping hand from the state.
Rosneft, Russia's largest oil company has asked for $3.3-4.2 billion (200-250 billion rubles). The company has already asked for $40 billion, which the government rejected. The company, along with Gazprom, the nation's biggest gas utility, together have to pay off debts of $90 billion in 2015.
The Russian government has about $150 billion of debt it needs to redeem in 2015, much of which is foreign held. Sanctions now bar many state-owned Russian credit institutions from borrowing long-term from Western capital markets.
In March 2013 Rosneft acquired BP-TNK in a $55 billion deal, most of which was financed with new debt, leaving little liquidity for new projects.
Gazprom has recently committed to building 2 major pipelines to China, both estimated to be multibillion dollar projects.
Novatek, Russia's second largest gas producer, also under US sanctions, is asking for $2.5 billion (150 billion rubles) from the NWF, which the company may get as soon as the first quarter of 2015, according to Deputy Economic Development Minister Nikolai Podguzov.
You can share this story on social media: