Ruble sinks to new record low as WTI nears $44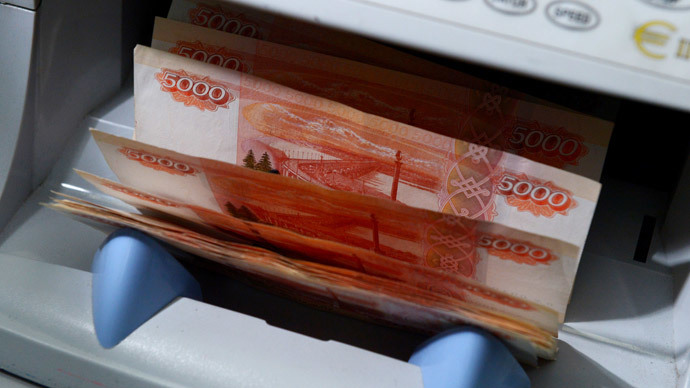 The volatile ruble has hit a fresh low against the US dollar, trading at 69 per 1 USD after the Russian currency lost 2 percent of its value in opening trading hours in Moscow.
Since the beginning of the year, the ruble has lost nearly 15 percent of its value, in tandem with plunging oil prices, which have also lost 15 percent.
Russian Ruble about to hit 69 to the US dollar as oil sinks to a 6-year low. pic.twitter.com/x74JnAow9s

— Conflict News (@rConflictNews) January 29, 2015
Wednesday's ruble rout is a reaction to the drop of WTI to $44.08 per barrel, the lowest price since April 2009. WTI is the North American oil benchmark.At the time of publication, WTI had edged up slightly to $44.29.
Russia, the world's largest energy exporter, has been hit hard by dropping oil prices, since oil and gas exports account for nearly 50 percent of Russia's exports.
Trouble for the ruble has been made worse by sanctions from the West, capital flight and geopolitical consequences from the conflict in Ukraine.
Urals crude, Russia's key export blend, is trading even lower, at $42.8 per barrel.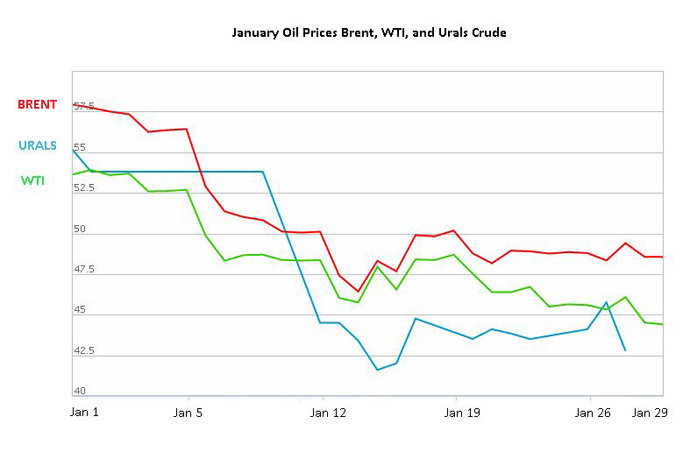 The Ministry for Economic Development is considering giving Rosneft 1.3 trillion rubles ($19.2 billion) in assistance, according to Deputy Economy Minister Nikolay Podguzov.
Prime Minister Medvedev before said the oil major could receive up to 1.5 trillion rubles from Russia's National Welfare Fund. At the time, it was equal to $40 billion.
On Wednesday, Prime Minister Dmitry Medvedev signed a one year anti-crisis plan, estimated to cost at least $35 billion. It is expected that at least $15 billion will be dedicated to supporting banks, but the PM also said it will provide measures to support the energy sector, as well as agriculture, housing, public utilities, and manufacturing.
READ MORE: Russia's PM signs multibillion dollar anti-crisis plan
You can share this story on social media: