​Samsung forecasts 37% income fall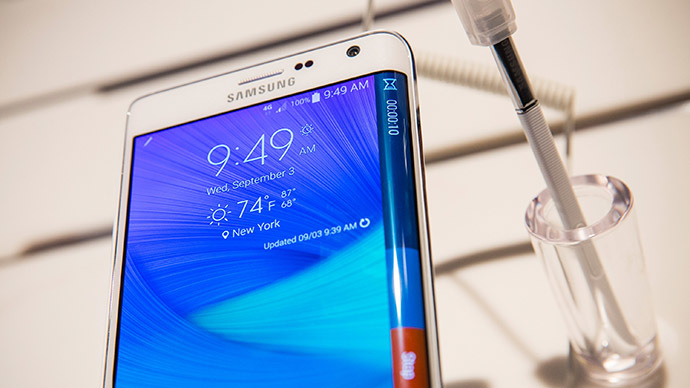 Samsung, the largest manufacturer of televisions and mobile phones, has seen revenues fall by more than a third in the fourth quarter of 2014 compared to a year earlier, as Chinese brands gain popularity in the market.
Samsung has been losing market share for three consecutive quarters up to July-September, and analysts say the trend likely continued in the October-December period. The company is struggling in the face of cheaper Chinese rivals such as Xiaomi and Apple's iPhone.
The tech manufacturer's revenue in the period from October to December 2014 was $47 billion as against $52 billion in the fourth quarter of 2013.
Samsung's operational income in the fourth quarter of 2014 fell by 37 percent to around $4.7 billion (5.2 trillion won) compared to a year earlier. At the same time, their profit is 28 percent higher than the third quarter results.
However, the company's final performance figures for this period will be announced later, by the end of January.
Despite the drop, the value of Samsung shares continued to grow during morning trading on Thursday in South Korea.
The competition among smartphone producers has increased dramatically in recent years, especially in Asia. Samsung has been facing stiff competition from cheap electronics producers, especially China, which has the largest smartphone market.
READ MORE: Lenovo buys Motorola becoming world's third largest smartphone producer
Chinese Xiaomi, a smartphone producer and rival of Samsung, announced on Monday that its revenues more than doubled in 2014.
READ MORE: Xiaomi grows 240%, overtaking Samsung as leading smartphone vendor in China
Despite Samsung having introduced new design approaches, such as a curved side display in the Galaxy Note Edge, the company is still seeing other cheaper producers surpassing it in the market. Samsung said it would reduce costs on its product line by 25-30 percent in 2015.
To develop new income sources, Samsung is fighting its way in the emerging industry known as the Internet of Things with smart televisions, homes and cars connected to the internet.
You can share this story on social media: