Xiaomi grows 240%, overtaking Samsung as leading smartphone vendor in China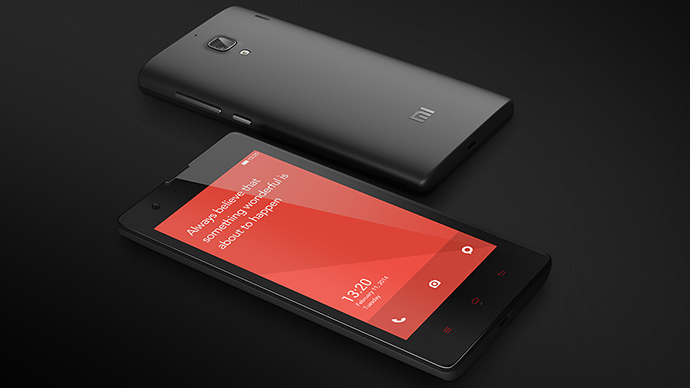 Xiaomi, a Beijing-based electronics company, tripled smartphone shipments in China in the second quarter compared to 2013. Just four years after being founded it became the biggest vendor in the world's largest market, overtaking Samsung in sales volume.
Xiaomi shipped 15 million devices in the second quarter taking a 14 percent share in China, market researcher Canalys said in a statement. To compare, Samsung managed to ship 13.2 million smartphones, which gave the South Korean maker a 12 percent market share.
A strategy to grow volume together with an aggressive pricing policy and targeted marketing allowed the company to grow 240 percent year-on-year in the second quarter.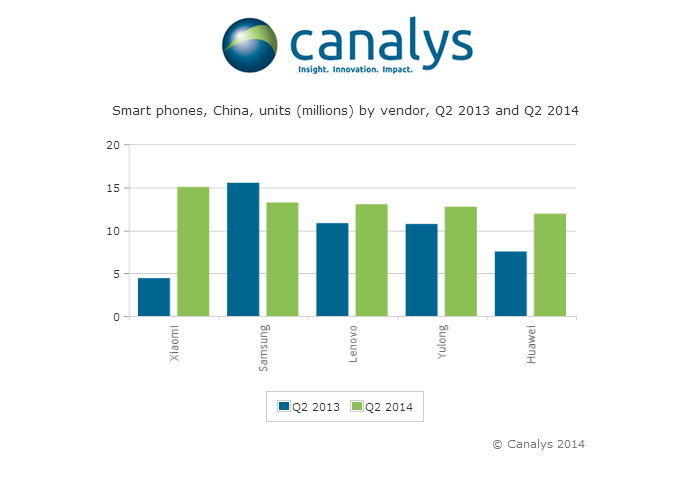 The growth was driven by huge sales of its affordable RedMi smartphone, which outdistanced its flagship Mi products despite creating less hype in social media.
"This is a phenomenal achievement for Xiaomi," said Shanghai-based Canalys Research Analyst Jingwen Wang, saying that the result was partly reached by an anticipated, temporarily understrength Samsung performance during the quarter.
Ninety-seven percent of Xiaomi's shipments in the second quarter went to domestic customers. Now the company is looking to expand into other markets, including Indonesia, Mexico, Russia, Thailand and Turkey, in the second half of 2014.
"Xiaomi does have the potential to be a disruptive force beyond China and international vendors should take note," Jessica Kwee, Singapore-based analyst for Canalys, said in the statement.
The global sales of smartphones in the second quarter 2014 are estimated at 292.4 million units, representing a 23 percent year-on-year growth.
Despite challenges in China, Samsung remains the global leader in terms of sales volume with a 26 percent share, down from 32 percent in Q2 2013. Samsung is followed by Apple with 12 percent global share, Huawei with 7 percent, and Lenovo 5 percent.