Despite sanctions, Russia's biggest oil company pays off $7bn debt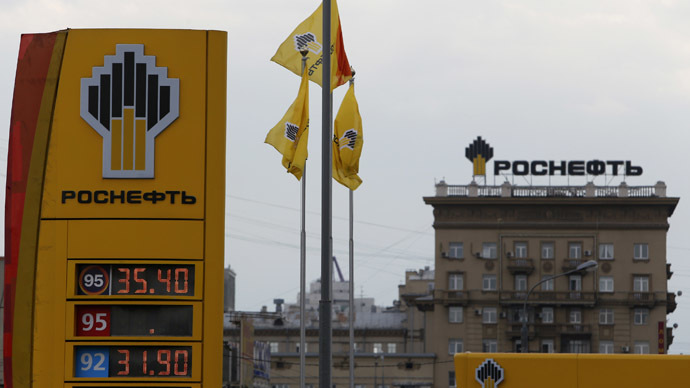 Russia's biggest oil producer Rosneft said Monday it had fulfilled a $7 billion loan repayment for its acquisition of TNK-BP last year, easing investor panic that sanctioned Russian companies would be unable to keep up their obligations.
The company is paying off lenders for money it borrowed when it acquired TNK-BP in March 2013. After the announcement was made, Rosneft stock soared 6 percent, increasing to 205 rubles.
"To service its debt the company does not need to enter the currency market, because it generates enough foreign currency earnings. Surplus balances are used on the market, in such a manner, the company positively affects the Russian currency market," Igor Sechin, Rosneft's CEO, said in a statement published Monday.
Last week, Russia's Central Bank issued Rosneft $10.9 billion in freshly printed rubles. Sechin denied this money was used to pay off the company's loans due December 21.
Rosneft asked for $3.3-4.2 billion (200-250 billion rubles), after its earlier request for $40 billion was rejected by the government. The company, along with Gazprom, the nation's biggest gas utility, together has to pay off debts of $90 billion in 2015.
The Russian government has about $150 billion of debt it needs to redeem in 2015, much of which is foreign held. Sanctions now bar many state-owned Russian credit institutions from borrowing long-term money from Western capital markets.
In the future, Rosneft can look forward to advanced credit lines from China, which it has signed several oil supply deals with over the past two years.
You can share this story on social media: