Chinese wealth next stop for hush-hush Swiss bankers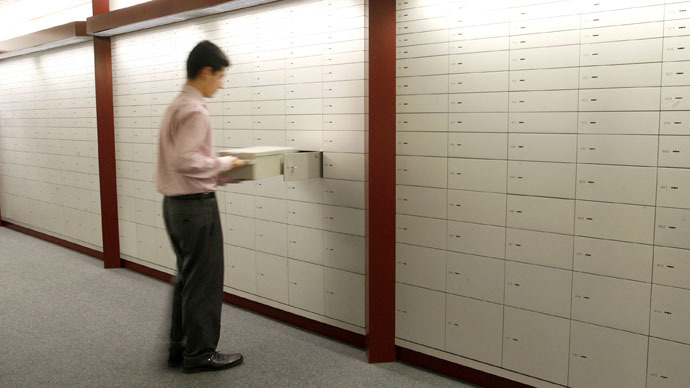 ​The Swiss banking sector, which has been forced to give up its traditional secrecy, is now looking to China for new financial investment.
"One of the first ports that the Swiss financial center is steering for is the port of China," Claude Alain Margelisch, chief executive of the Swiss Bankers Association, told reporters in Geneva this week, AFP reported.
The two countries have already taken small financial steps towards one another- a free trade agreement came into force this year, and the countries' central banks also agreed on Swiss franc and yuan currency swaps in July.
Switzerland is home to more than $2 trillion in assets, or 26 percent of global offshore assets in more than 300 private banks. But in 2017, it will be forced to give up its secret banking practices after agreeing with the US and EU to enter a data transparency program. So now it is looking east.
"Together with our member banks, we want to make Switzerland an international hub for the renminbi, also known as the yuan," Margelisch said.
In May, Switzerland, which has built its financial foundation on banking secrecy, signed an agreement with the US and the EU to end the practice.
Swiss bankers worry this will make the country less attractive for investment.
Not only are private Swiss banks looking for new sources of revenue, but they have also faced investigations and massive fines from countries accusing them of abetting tax dodging.
"The Swiss financial center and the Swiss banks have recognized the need for action," said Margelisch.
The US has an especially tumultuous relationship with Switzerland over tax evasion, and has threatened billions in claims if the country didn't make its banking more transparent.
In February 2014, Credit Suisse was accused by the US Senate of holding more than 12 billion Swiss francs for more than 22,000 American clients.