China opens 32 high-speed rail routes in grand expansion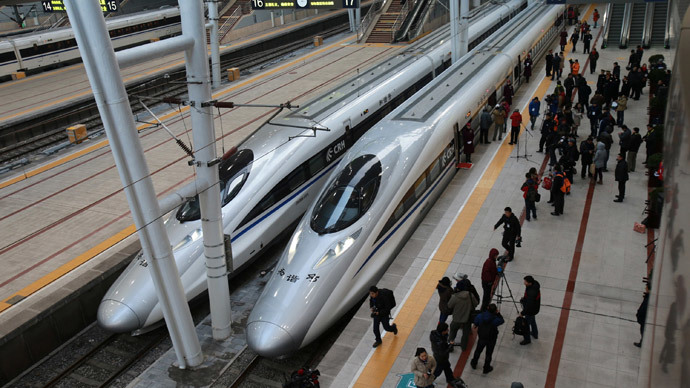 China is launching 32 high-speed train routes on December 10. The network extension includes a link between the biggest city Shanghai and the manufacturing hub of Guangzhou right next to Hong Kong.
The 1106-mile route cuts the journey time down to 6 hours and 51 minutes, instead of the 16 hours it previously took. New bullet train lines are part of the government's plan to double the size of the domestic rail network.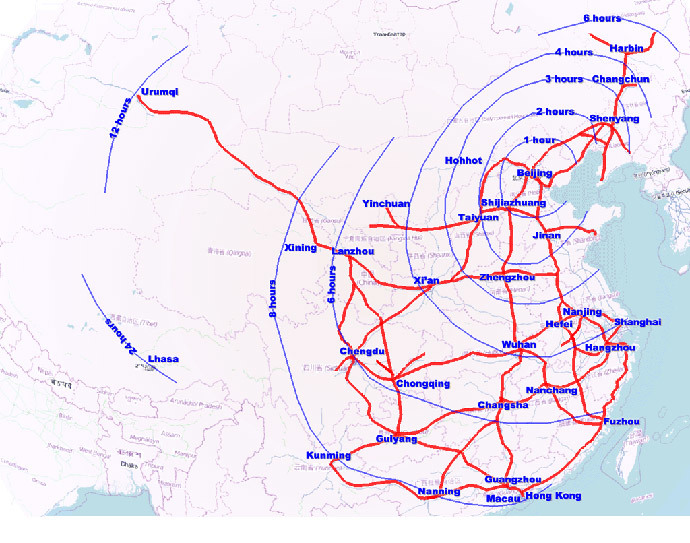 China has the world's largest high-speed rail network, which keeps the growing population and economy connected. The country's two largest train makers are in the process of merging to create a more competitive company, both internationally and domestically, reports in October said.
The world's fastest passenger train is also in China - the Shanghai Maglev Train can reach speeds of over 430 kilometers (260 miles) per hour.
READ MORE: China tests 3,000-kph 'super-Maglev' train concept
Authorities in China have big dreams for the transport network, envisioning links with Asian neighbors, Russia and even the United States and the United Kingdom.
China's ambition could be curbed by a string of cancelled contracts. In October, Mexico unexpectedly cancelled a $3.75 billion bullet train deal with China, only two days after awarding the contract. The proposed 210-kilometer (130-mile) railway would link Mexico City with the central manufacturing hub of Queretaro. Another setback was in Thailand, where Chinese state companies were slated to develop a high speed rail network.
Devastating high-speed passenger train crashes in China in 2011 that killed 40, and in 2008 that left 90 dead have drawn critics to the project.
However, Chinese trains will arrive in the US before any tracks, as one of the two biggest state-owned train makers, China CNR Corp, has sold 284 cars to Boston's metro in a $537 million contract.
You can share this story on social media: