Mexico unexpectedly cancels $3.75bn bullet train deal with China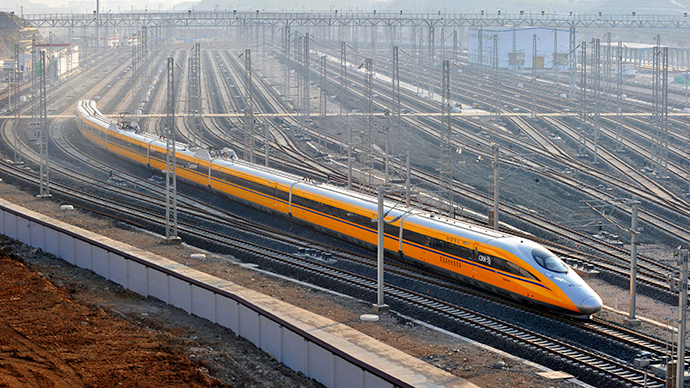 Mexico has abruptly cancelled a contract worth $3.75 billion (58.9 billion pesos) with a Chinese-led rail consortium, just two days after it was awarded. The project to construct the country's first bullet train faced opposition from local lawmakers.
The China Railway Construction Corp. and CSR Corp. won the contract Monday, which set off steam amongst opposition politicians, who claimed the tender by the Chinese company, the sole bidder, lacked transparency and legitimacy. A new auction will be held and will include more bidders.
READ MORE: China tests 3,000-kph 'super-Maglev' train concept
The Chinese-led group included Mexican firms that are linked to the brother of former President Carlos Salinas de Gortari.
The proposed 210-kilometer (130-mile) railway would link Mexico City with the central manufacturing hub of Queretaro.
Esparza told the Televisa network the country's President, Enrique Pena Nieto made a last minute decision to back out of the deal signed on November 3 and start the bidding process over. The Chinese consortium was the only one to put forward a proposal by the October 15 deadline, after Mitsubishi of Japan, Alstom of France, Bombardier of Canada and Siemens of Germany all refrained from bidding.
China also offered to finance 85 percent of the project from loans from the Export-Import Bank of China.
Nieto is due to visit China from next week to participate in the Asia-Pacific Economic Cooperation (APEC) summit, as well as a two-day official state visit to develop ties between Latin America's second biggest economy and the world's second largest economy.
You can share this story on social media: