​Brent crude hits new 5yr low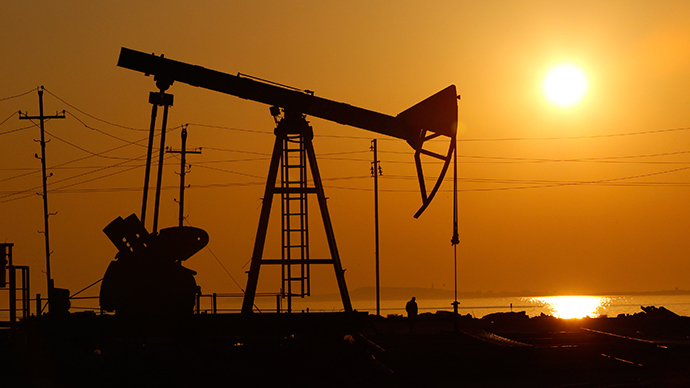 Oil plunged to a new five-year low with Brent futures for January falling below $66 per barrel on the London International Petroleum Exchange. The latest rout is due to banks and energy groups lowering price forecasts due to the continued supply glut.
Brent for January settlement declined as much as $2.30 to its lowest price since October 2009. WTI for January delivery also slumped, losing as much as $1.43 trading at $64.41 per barrel.
JPMorgan Chase says that oversupply will continue into 2015, after OPEC decided not to cut output, and trimmed its 2015 Brent price to $82 per barrel, a $33 cut. In November, the price of Brent lost 18 percent.
The US Energy Information Administration has lowered its 2015 predictions as well, with Brent expected to average $83 per barrel, an $18 per barrel cut than the last forecast. WTI is forecast to average $77 in 2015.
READ MORE: Oil slumps 4% as OPEC leaves output unchanged
Brent and WTI have been on a slippery slope since June, and have lost more than 40 percent in value from their peak of $115.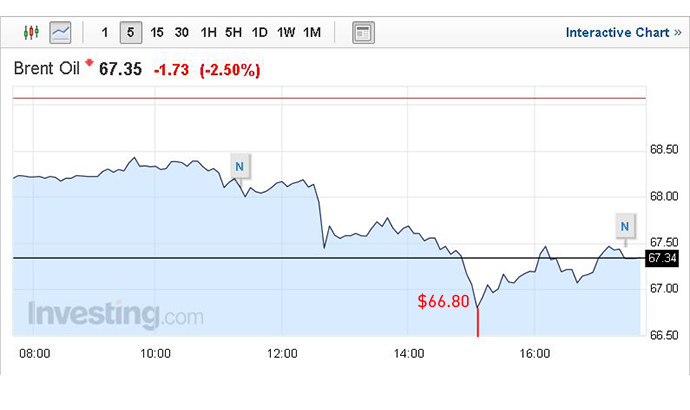 The US shale market and Gulf States are oversupplying the market, which has lost demand, especially in Europe and Asia.
On November 27, the 12-nation Organization of the Petroleum Exporting Countries (OPEC), led by influential Saudi Arabia, decided to keep output as is, letting prices decline further.
Saudi Arabia is the world's second largest oil producer, and expects oil prices to stabilize at $60.
"The belief is spreading that we could hit $60 or even lower before this stabilizes," Ole Hansen, head of commodity strategy at Saxo Bank told Bloomberg News via email.
Brent crude slumped to a five-year low amid concern that hedge funds and other money managers bet too much on rising prices.
You can share this story on social media: