Russia limits American poultry imports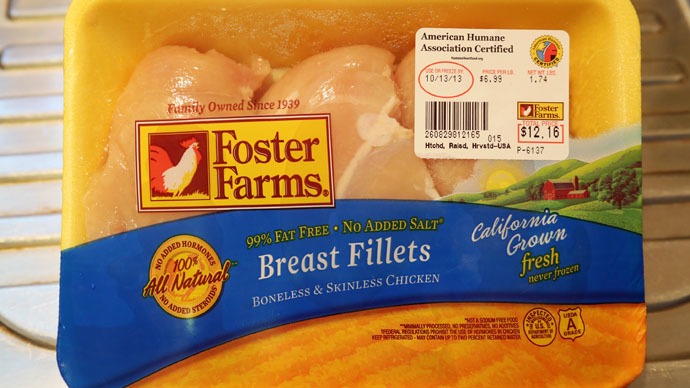 The import of US poultry into Russia has been temporarily banned by the sanitary regulator after the discovery of "harmful and "illegal" substances in the products.
The temporary ban applies to all poultry and processed poultry products, Russia's consumer hygiene authority, Rosselkhoznadzor, said in a statement Thursday.
The restriction comes into force starting December 5.
Russia has found "harmful residues and illegal substances coming from US poultry products, including the presence of antibiotics," the statement says.
Rosselkhoznadzor deputy head Nikolai Vlasov has contacted the US Department of Agriculture Food Safety and Inspection Service (FSIS) about the "gross violations of the requirements and regulations of the Customs Union," which Vlasov says indicates the US isn't properly controlling its products.
The hygiene authority suggests the situation could be resolved when representatives meet American colleagues January 15-17 in Berlin at the Global Forum for Food and Agriculture 2015.
On Wednesday the regulator banned the import of poultry from Germany and cattle from Italy, Hungary and Montenegro over bird flu fears. Pork imports from Europe have been banned since an outbreak of swine fever in January.
Russia's agricultural watchdog has halted the import of vegetables from Albania starting from Dec. 8, over concerns it was acting as a conduit for EU imports to Russia via Belarus.
On August 7, Moscow announced a one-year ban on food imports from Western countries, including poultry from the US. The ban was aimed at all countries that have levied sanctions against Russia over the Ukraine crisis.
You can share this story on social media: