German energy giant E.ON splits into renewable & fossil fuel companies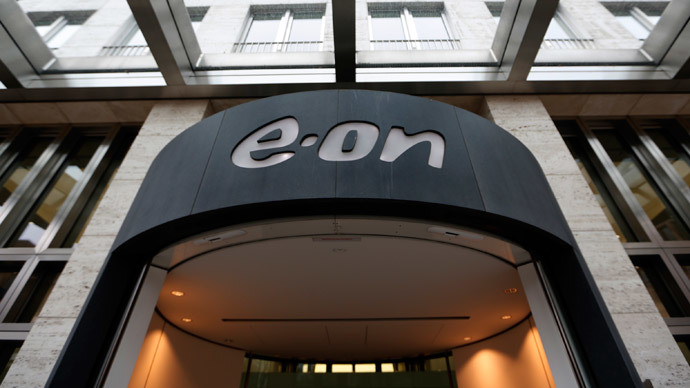 Germany's biggest power supplier, E.ON, is shaking up its corporate structure in response to the company's poor performance among Europe's energy sector crisis. It will split into two companies – one focused on renewables and the other on fossil fuels.
The company says it wants to tap into the growth potential of the fast-changing energy world.
"We are convinced that it's necessary to respond to dramatically altered global energy markets, technical innovation, and more diverse customer expectations with a bold new beginning. E.ON's existing broad business model can no longer properly address these new challenges," Werner Wenning, the chairman of the company's supervisory board, said in a statement released Sunday.
#Eon enters 21st century! Will other EU #utilities follow suit? http://t.co/Wzzsnq7PME#EU2030#climate#renewablespic.twitter.com/cLSlweqagY

— StollmeyerAlice (@StollmeyerEU) December 1, 2014
The switch to wind and solar power prompted a rise in E.ON's stock price to a two-year high. The company saw its profits slump by 20 percent in the second quarter, and 7 percent in the third quarter, on the back of weak electricity prices.
READ MORE: Germany's energy industry a 'disaster' – France's EDF chief
Germany's energy sector has been in disarray since 2011, when it hit the off switch on its nuclear power industry in the aftermath of the Fukushima catastrophe. Before the ban, nuclear provided some 50 percent of the country's power.
Gas and coal have been used to fill the gap, but government subsidies have made solar energy just as affordable as conventional power sources. The government subsidizes renewables to the tune of $16 billion per year, and will spend another €550 billion over the next 26 years, with the aim of 80 percent renewable energy by 2050. Currently, one quarter of Germany's energy comes from environmentally-friendly sources such as wind and solar.
The new strategy will mean E.ON divesting all of its Spanish assets and considering a similar strategy for Italy. Ditching these generation assets will cost the company $4.5 billion, which the company expects to lead to an overall loss in 2014.
The Dusseldorf-based company said the spinoff will not result in job cuts, as 40,000 employees will stay at the parent group, and 20,000 will join the new company.
Splitting E.ON into two will make the company "more viable for the future," according to Sunday's statement. Germany is one of the top six renewable power countries in the world, along with China, the US, Brazil and Canada.
By 2022, the EU plans to have no nuclear plants in operation and to meet more than 80 percent of electricity demand with renewables.