Rosneft gets stake in Total refinery in Germany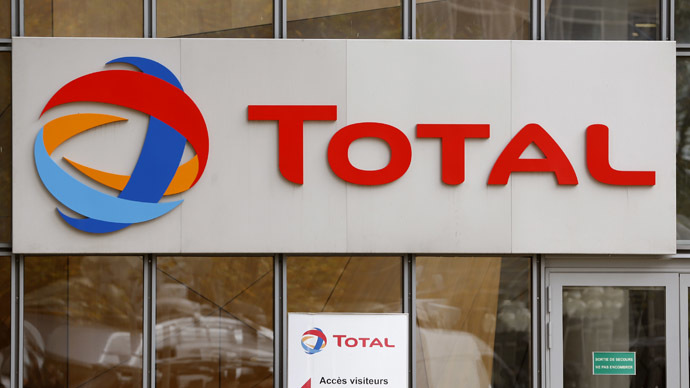 Russian oil major Rosneft has agreed to take over a 16.67 percent stake from France's Total in an oil refinery in Germany. The deal was struck during the first visit to Russia of Total's new CEO.
"This agreement reflects the level of trust and confirms the commitment of Total and Rosneft to a long-term and mutually beneficial relationship," said the head of Rosneft Igor Sechin. "It demonstrates the efficiency of energy cooperation between Europe and Russia," he added.
READ MORE: Russia remains key strategic partner for Total - new CEO
The meeting was attended by Russian President Vladimir Putin and representatives of the country's largest oil corporations.
Sechin says the deal will strengthen Russia's position in one of the most efficient European refineries, and will give Rosneft an opportunity to reach end consumers in the key European market.
After the deal was signed, Rosneft and Total will have around 55 percent of the refinery's share capital, he said.
At a meeting with the new Total CEO Patrick Pouyanne, President Putin said he expected the oil market will likely to stabilize despite OPEC's refusal to cut output.
"The winter is coming, and I am sure in the first quarter, in the middle of the year, the market will become balanced," said Putin.
"We are satisfied with it as a whole," he said adding that Moscow did not insist on any other decision.
The Russian President says a drop in oil prices after OPEC's decision was an inevitable reaction from the market.
"It was clear to us from the very beginning that after the announcement of OPEC's decision to retain its current output the prices would react to it and slightly fall," said Putin.
Putin said that Russia met with OPEC representatives before Thursday's meeting.
"None of the major energy producers insisted on any particular action for leveling prices, neither did we," he said
"We know the oil industry and the energy sector in general are going through hard times. But I think it's not surprising neither for us, nor for you." he added.
You can share this story on social media: