Fitch names oil exporters 'vulnerable' to credit downgrades if weak prices persist
Published time: 25 Nov, 2014 16:37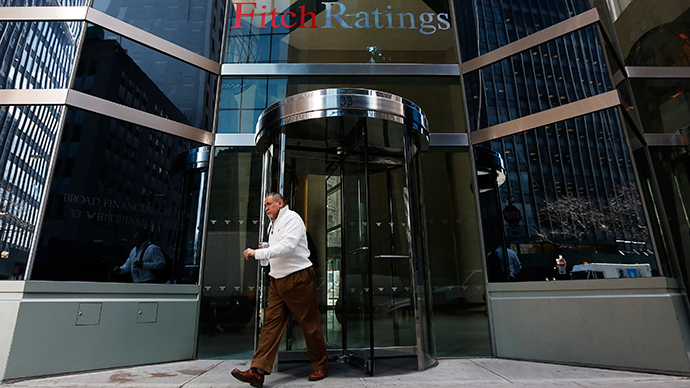 Bahrain, Angola, Venezuela, and Ecuador are the most vulnerable to sovereign credit rating downgrades if low oil prices continue through 2015, Fitch said in a report.
Ratings agency Fitch released a report Tuesday breaking down oil exporting countries into three rankings based on how well their economies are prepared to weather weak oil prices through 2015. The report looked at how quickly the domestic budget would erode under continued pressure in lost oil revenues.
Bahrain, Angola, Venezuela, and Ecuador were named as most vulnerable since they have most overestimated the price of oil when planning their budgets.
Low oil prices create less money for the national budget. This will affect the balance of payments in most countries, which could result in sovereign credit downgrades by the international rating agency.
While some OPEC countries are quite vulnerable to oil prices, Kuwait is not, as its "break even" oil price is below $60 per barrel, similar to non-OPEC countries Abu Dhabi and Norway.
Saudi Arabia, a heavyweight in OPEC decisions, has the largest fiscal surplus buffer, according to Fitch. Russia, which produces 14 percent of the world's oil, is also in a similar position, as it has vast (more than $440 billion) in currency reserves.
OPEC members meet Thursday in Vienna to discuss reducing production to push back up oil prices, which have fallen more than 30 percent since mid-June levels, and are hovering near $80 per barrel, a 4-year low.