​South Stream of 'national importance to Serbia' – ambassador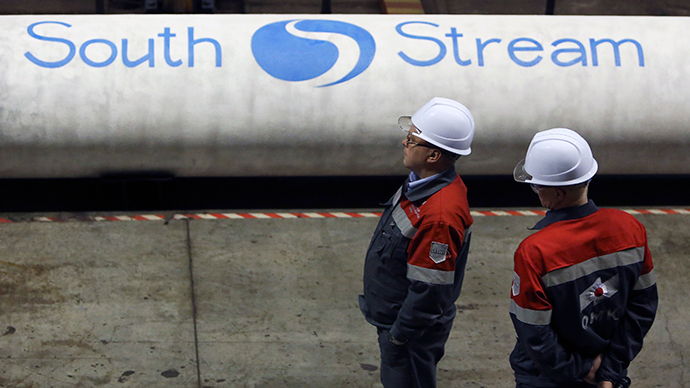 South Stream is an essential gas project and will guarantee energy stability in Southeast and Central Europe, according to the Serbian Ambassador to Russia Slavenko Terzic.
"The South Stream project was granted a status of national importance in Serbia," the ambassador told a news conference Tuesday. "We hope work on the project will begin as quickly as possible."
Terzic said all the agreements with Russia have been signed and that Serbia is ready to get going once it hears from neighboring Bulgaria which has been stalling the project.
READ MORE: Bulgaria halts South Stream gas pipeline project for second time
South Stream is a €23.5 billion project by Gazprom, due to be operational in 2018 delivering 64 billion cubic meters of natural gas to Europe. It's a part of a Russian strategy to bypass politically unstable Ukraine as a transit country and ensure the reliability of gas supplies to Europe. The South Stream gas pipeline will deliver gas to south and Central Europe via the Black Sea and the Balkans.
The EU's Third Energy Package has become as a major stumbling block for South Stream . The EU says South Stream violates the package which doesn't allow a single company to both produce and transport oil and gas. As a result, the countries participating in the construction are facing pressure from Brussels.
READ MORE: Hungary under 'great pressure' from US over its energy deals with Russia
Despite the EU pressure, Serbia isn't planning to join any sanctions against Russia, the ambassador added.
"We will impose no sanctions on Russia," said Terzic, adding that the question hasn't even been raised. "Our policy is determined clearly as a policy of military and political neutrality, we will insist on this," he said.
You can share this story on social media: