​Putin signs 'anti-offshore' law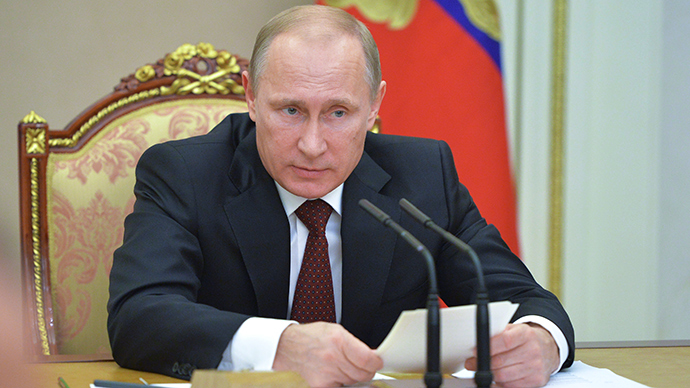 Russian President Vladimir Putin has signed into law the "anti-offshore" bill aimed at curbing capital outflow which is estimated at $2 trillion in recent years.
The document amends the Tax Code of the Russian Federation regarding the taxation of income from Russian controlled companies abroad.
The new legislation is hoped to bring billions of dollars back to Russia, as in 2014 $200 billion is estimated to have leaked from the Russian economy to tax havens.
READ MORE: 'Anti-offshore' law to bring billions back to Russian economy
Duma members think the implementation of this law could annually bring an additional $3- 4.5 billion (150-200 billion rubles) back into Russian government coffers.
Now, any company registered in a tax haven where a Russian citizen holds a 50 percent stake, together with other members of his or her family, will be classified as a controlled foreign company.
The restrictions are expected to be tightened in the future. In 2016 the stake will be cut to 25 percent. The individual threshold will be 10 percent for Russian residents who co-own more than 50 percent of a controlled foreign organization.
According to the new law, the minimum profit that needs to be declared will be $1.2 million (50 million rubles) in 2015, $670,000 (30 million rubles) in 2016, and $220,000 (10 million rubles) after 2017.
In order to avoid double taxation, taxes paid in other countries will be considered when determining the obligations towards Russia.