'Anti-offshore' law to bring billions back to Russian economy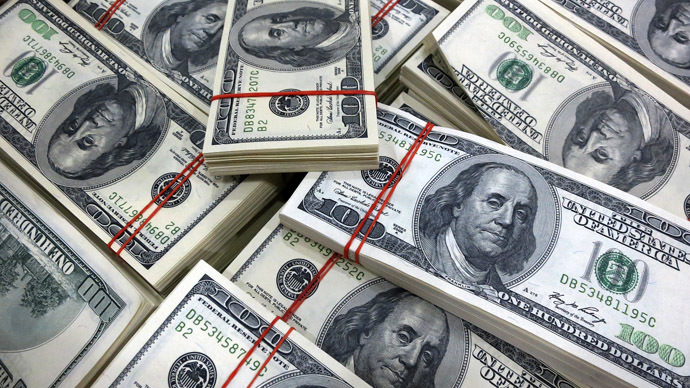 Russia's upper house of parliament has approved an "anti-offshore" law requiring individual and corporate taxpayers to report foreign profits. The Russian government aims to prevent capital outflow via "offshores," estimated at $200 billion in 2014.
The law requires Russian tax authorities to be notified of all foreign dealings. The government believes it will return $3.1-4.2 billion in tax revenue to the Russian state budget.
Any Russian individual or company that owns 50 percent or more of an offshore asset will have to declare profits to the tax authorities. Over time, the allowable share of ownership will decrease - in 2016 to 25 percent, and on an individual basis to 10 percent.
According to some experts, over $2 trillion has flowed offshore out of Russian jurisdiction in recent years, TASS reports. Even the most moderate estimates put the figure at between $800 million and $1 trillion.
Sergey Shatirov, the deputy chairman of the Federation Council Committee on Economic Policy, said that Russia's use of offshore companies is one of the highest among developed economies, and that in 2014 capital outflow to offshores is estimated at $200 billion.
"A big part of the Russian economy is to some degree or another tied to offshores. Russian companies using offshore companies are causing great harm to the interests of the country," Shatirov said, as quoted by TASS, adding it was even an issue of "national security."
Legislators believe that 20-30 percent of capital outflow can return to the country via taxes.
Offshore companies are used to blanket the activities of companies that wish to keep ownership details anonymous or as an outlet for criminal activities such as tax evasion and corruption.
The ending of offshore liability has long been a priority of the Russian government, which it ramped up in April 2013 when the Kremlin launched a crackdown on government worker's offshore accounts and property.
President Putin estimates that about 20 percent of the country's exports are "lost" offshore every year, whereas experts put the number higher, at 40 percent.
The law will apply across the board- from individuals to mid-size to giant state-owned companies, like Gazprom, which operates several offices out of the Netherland's for tax purposes.
Russia's largest car-maker, AvtoVaz announced in May that it will drop its offshore status and re-register in Russia. Many of Russia's biggest state companies- Rusal, Evraz, Russian Railways, and Metalloinvest generate a lion's share of their profits outside of Russia.
You can share this story on social media: