​Russian hydro power generator to sell troubled Far East asset to Asian buyer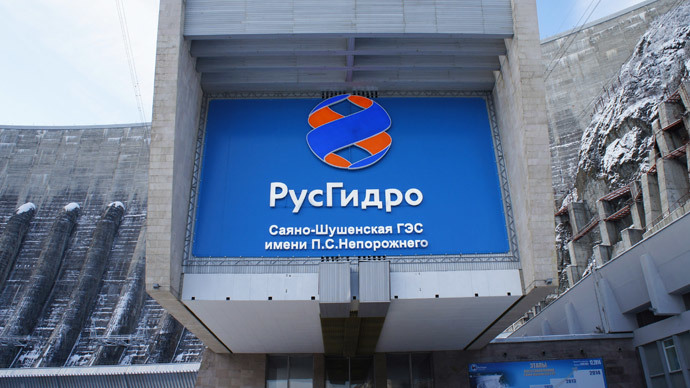 Russia's largest hydroelectric company RusHydro says it is looking for an Asian buyer for its share of a loss-making energy distribution business in the Far East. Media reports say Chinese company Sanxia is a likely candidate.
RusHydro wants to sell a blocking share of its subsidiary RAO Energy System of Eastwithin three to five years, said George Rizhinashvili, Deputy President of RusHydro to Kommersant newspaper.
During this period RusHydro will try to consolidate 100% of the holding's shares and solve a number of operational problems, including increasing EBITDA (earnings before interest, taxes, depreciation, and amortization) and the optimization of costs.
"We would like to consider offers from strategic Asian investors before selling a blocking share," said Rizhinashvili, adding that "Asian partners" do not necessarily mean Chinese companies.
READ MORE:Russia-China APEC deals reflect 'natural synergy'
Formally, RusHydro refers to Asian investors in general, but, according to Kommersant, the proposal has already come from China's Sanxia, which is creating a joint venture with RusHydro to construct hydropower plants in the Far East.
RusHydro owns 84.39 percent of RAO Energy System of East. The holding group operates in the Far Eastern Federal District of Russia is in an extremely difficult financial situation.
The problem is that energy market mechanisms do not operate in this region. Instead, there are regulated tariffs which make it difficult to attract foreign investment.
At the end of the first half of the year RAO Energy System of East was $1.6 billion (77.5 billion rubles) in debt. Annual loan servicing costs the company $150 million (7.5 billion rubles), which is higher than the $128 million (6 billion rubles) it spent on repairs.
The company's revenue in 2013 was $3.2 billion (152.8 billion rubles) with net profit of $100 million (4.7 billion rubles), according to its latest figures. However, it makes an operating profit only because of the $282 million (13.2 billion rubles) in state subsidies. RusHydro also partly provides the company with loans.
Rizhinashvili also said RusHydro intends to list its shares on the Hong Kong Stock Exchange next year.
Currently about 28 percent of the company's securities are in circulation, and a depositary receipts program covers about 5 percent. Shares in RusHydro are listed on the London Stock Exchange and the Moscow Stock Exchange.
George Rizhinashvili says there is already interest from Asian investors in RusHydro's securities, taking into account "significant projects and deals with Chinese partners."
On November 16 RusHydro agreed an $8 billion (370 billion ruble) deal with PowerChina and Sanxia Corporation to construct hydroelectric and pump-storage plants in Russia.
RusHydro's deputy chairman also said it is ready to offer up to 25 percent of the company's shares to Asian investors in 3-5 years time after a 100 percent consolidation of the holding.