China expected to invest $1bn in Russian solar energy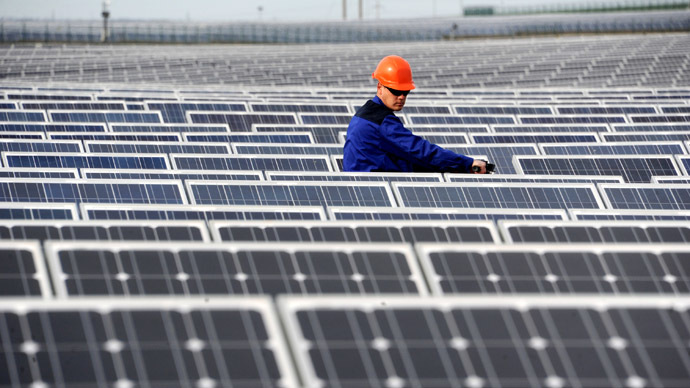 China's Solar Systems may become the largest investor in the Russian solar power industry. The company plans to construct a plant for the production of solar panels in Russia's Tatarstan Republic next year.
Solar Systems is a subsidiary of China's Amur Sirius, and estimates the total investment at around $1 billion, the company's head of investment and finance Olga Bykova told Vedomosti.
In July 2014 Solar Systems won a tender to build 175 megawatt of solar energy capacity in three Russian regions. The company plans to have them working in 2016-2018.
The construction of the power plants is expected to cost around $450 million. The company wants to take part in other Russian tenders hence the plans to build the solar panel factory in Tatarstan costing up to $212.3 million. The investment could be recouped in six to eight years, Bykova says.
Russian legislation forces investors to construct solar power stations using domestically produced equipment, that's why Solar Systems will localize production in the country. The factory will be able to produce at least 100 MW of solar panels a year.
Solar Systems is going to choose financial and technological partners by the end of the year. "We are considering six applications from both Chinese and European companies," Bykova explains. The partner may get a share in the company.
"We are negotiating with a wide range of investors, including funds and banks, but it's too early to talk about concrete results," she says.
Sberbank, ING and IFC are among the companies participating in the negotiations. Solar System is considering keeping a quarter to a third of the company and is also planning to take a loan out in China for constructing the plant and solar facilities.
You can share this story on social media: