Former head of Iceland's Landsbanki jailed for role in 2008 crash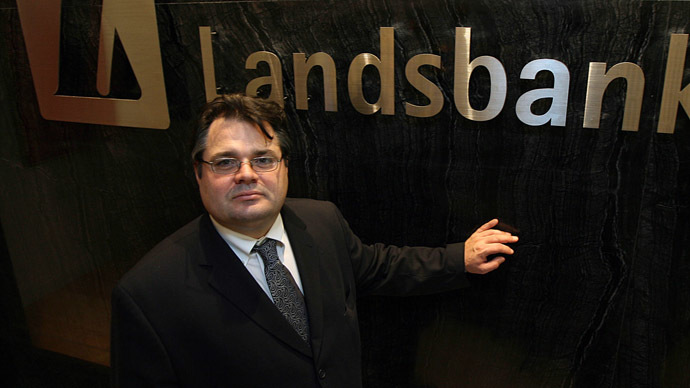 Sigurjon Arnason, the ex- CEO of Landsbanki, one of the three Icelandic banks that crashed and ruined the economy in 2008, has been sentenced to 12 month in prison for manipulating the bank's share price and deceiving investors in the bank's dying days.
READ MORE: Icelandic 'banksters' get jail time over Kaupthing fraud
A court of Reykjavik found Arnason guilty, but nine months of his term will be suspended and served on probation.
Glitnir, Kaupthing and Landsbanki - the three largest Icelandic banks – spectacularly crashed in the autumn of 2008 after gaining assets equivalent to 10 times the size of Iceland's economy as they funded operations by local businessmen abroad. The former chief executives of the other major banks have already received jail sentences.
Ivar Gudjonsson, Landsbanki's former director of proprietary trading, and Julius Heidarsson, a former broker, were sentenced to 9 months of which 6 months will be suspended. They were accused of manipulating the bank's share price by lending funds to investors provided they buy shares.
All the accused pleaded not guilty.
"This sentence is a big surprise to me as I did nothing wrong," Sigurjon Arnason told Reuters after the hearing. His attorney said he would appeal the verdict, according to Icelandic media.
Unlike other western countries Iceland is actively targeting the former top management of its banks as it investigates alleged financial crimes committed in the lead up to the crisis of 2008.
You can share this story on social media: