'Dirty, rotten, stinking hovel run by Muppets': Couple fined £100 over 'bad' hotel review
Published time: 19 Nov, 2014 11:51
Edited time: 19 Nov, 2014 11:56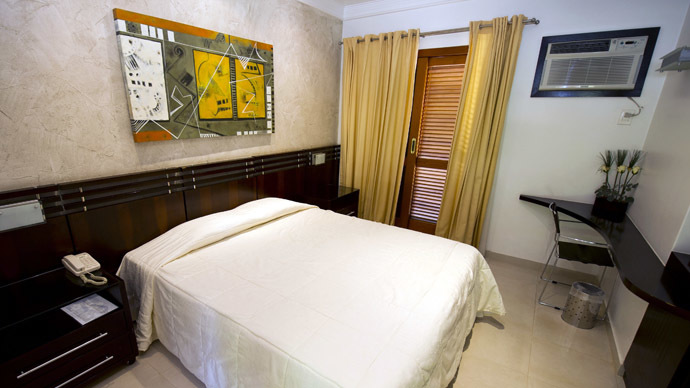 After an unsatisfactory stay at a hotel, a British couple took to the internet to vent their frustrations. Result: in addition to the £36 they paid for the room, they were also slapped with a £100 for violating the inn's policy on leaving a 'bad review'.
The couple, Tony and Jan Jenkinson from Whitehaven, UK, say they were fined by the Broadway Hotel in Blackpool, a coastal resort in northwest England, after leaving a scathing review on TripAdvisor.
Describing the breakfast as a "joke" and suggesting the establishment be shut down, the couple had to pay the price for their critical review.
In the fine print of the hotel's policy, it's stated that guests can be fined for leaving bad reviews.
"For every bad review left on any website, the group organiser will be charged a maximum £100 per review," a clause in the booking terms and conditions says.
In August, the couple spent one night at the hotel, and on August 30, posted the negative review.
"The wallpaper was peeling off the walls, the carpet was thin, dirty and stained. The bed was something else, it must have come out of the ark, the base was all scuffed and dirty and the springs in the mattress attacked you in the night," Tony Jenkinson's review said.
"If you are offered this place to stay for a fortnight for 10p [pence], you are being robbed!! STAY AWAY!!!" his review warns.
Other displeased guests have left similar negative reviews on TripAdvisor, with the most succinct being "Don't go there" which complained of mold and of staff members drinking beer while serving breakfast.
Booking.com, however, describes the seafront hotel as "cozy" and "traditionally decorated." Breakfast, according to Booking.com, isn't a "joke" but rather a full English breakfast.
An investigation into the case has been launched by Trading Standards, the BBC reported. The manager of the hotel has so far not made any comments to press.
Blackpool is a popular destination in summertime, situated on the Irish Sea shore and home to the UK's tallest rollercoaster at 'Black Pleasure Beach" amusement park.