​Canadian meat exporters want Russian food embargo lifted soon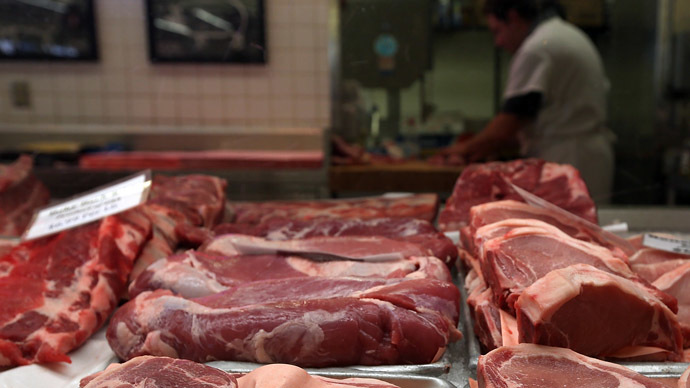 Pork producers in Canada are ready to supply Russia with meat as soon as Moscow decides to lift its food embargo, says Guy Beaudry, Vice-President of HyLife Canada's biggest pork supplier.
Canadian pork products exported to Russia would be 40 percent cheaper than from Brazil, said Beaudry in an interview with TASS.
He says resuming imports would be more profitable for Russia, which is now purchasing Brazilian pork for $6-7 per kg.
READ MORE: Russia's import ban means big business for Latin America
Pork farmers in Canada are counting their losses as demand has notably reduced since Russian sanctions were imposed.
"The ban on the supply of pork from Canada and the United States, imposed by Russia in August, has significantly brought down the market. If the price of 1 kg of pork in the US market was $2.8 in July, now it is $1.9," he said.
Beaudry stressed the Russian market is essential for HyLife, and the company hopes to return to Russia as soon as the pork ban is lifted.
"We are dependent on exports. That's why our products are of the highest quality. The entry of Russia into the North American market is important, as the price of pork will grow a bit. Besides, we certainly have a stake in Russia's purchasing pork in Canada," said Beaudry.
HyLife annually slaughters 1.6 million pigs. Currently, the company's main markets are Japan and China, each accounting for 30 percent of the company's exports. The rest goes to the United States, Mexico and the European Union.
Before the food embargo the company supplied 20-25 percent of its production to Russian market. The sanctions have reduced demand and supplies meant for Russia were redirected to the US and Mexico at lower prices. HyLife accounts for 35 percent of all Canadian pork exports to Russia. The company's annual turnover is estimated at $600 million.
You can share this story on social media: