India and Israel to supply meat and dairy to Russia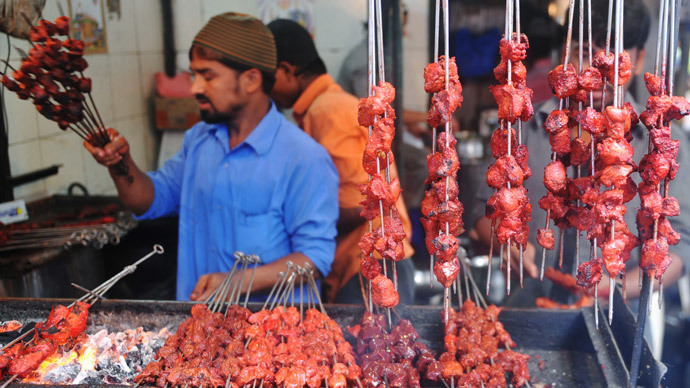 Four Indian food suppliers have been given access to Russian markets, and Israeli meat and dairy products are expected on Russian shelves as early as in the end of 2014.
A full list of Indian companies allowed to export meat and dairy products to Russia is expected by the end of the year, says Deputy Economic Development Minister Aleksey Likhachyov.
Within a few weeks, Russian experts will inspect and certify a number of food processing plants in India, RIA quotes Likhachyov as saying.
"Four companies have already been certified. Rosselkhoznadzor [Russian Federal Veterinary watchdog] has planned a series of inspections in order to permit access to products of particular companies," Likhachyov said after a meeting of the Russian-Indian working group on priority investment projects.
"Some of the decisions related to the access of agricultural products to the Russian market will be adopted before the Russian-Indian intergovernmental commission scheduled for November 5," he added.
First batches of Israeli products could arrive in Russia before the end of the year, said Deputy Prime Minister Arkady Dvorkovich after a meeting in Jerusalem.
He said Russia is also interested in agricultural technology from Israel. It would mean creating dairy, cattle breeding, and vegetable growing businesses in Russia. The Deputy Prime Minister added that Israeli and Russian companies can use the full range of state support.
Russia began talks with alternative food suppliers after banning agricultural and food products from the US, EU, Norway, Canada and Australia in response to anti-Russian sanctions over the Ukrainian conflict.
READ MORE: Russia bans agricultural products from EU, USA, Australia, Norway, Canada
The value of banned food in 2013 was about $9.1 billion according to figures from the Federal Customs Service.
Latin America countries, China and Serbia have already increased its food exports to Russia.
You can share this story on social media: