​BRICS say failure to enact IMF reforms damages institution's legitimacy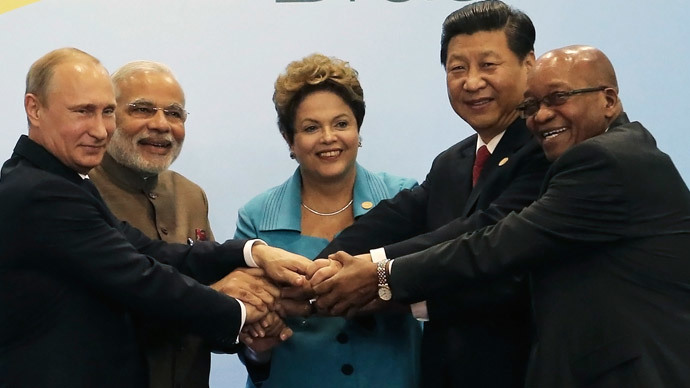 BRICS countries' leaders are disappointed by the US block on IMF reforms to help developing countries have more influence internationally. They called for the G20 to ratchet up pressure if America doesn't ratify the 2010 IMF reform by the end of the year.
"The leaders have called for G20 to plan a discussion of options the IMF will present in January 2015 in case the US doesn't ratify the 2010 reform by the end of this year," said a joint statement released by the BRICS countries at the G20 summit.
The statement also says, "The leaders have confirmed their disappointment and serious concern about violation of the 2010 IMF reforms and the impact it has on the fund's legitimacy and trust towards it."
BRICS leaders said inordinate delays with the ratification contradict the joint responsibility assumed by G20 leaders in 2009.
In 2010, the group of developed economies whose combined GDP accounts for 80 percent of the world's total output, agreed to reform the IMF quota and governance arrangements. The G20 countries agreed to double the overall volume of quotas from 238.4 billion in SDR (special drawing rights) - an international type of a reserve currency - to 476.8 billion and redistribute 6 percent to developing economies.
An IMF quota represents a country's contribution to the fund's capital as well as its clout in the IMF's decision making process. It can also decide the size of any loan a country receives from the IMF.
The US, which possesses 17.69 percent of SDR, still hasn't ratified the revision of quotes.
On Friday, Russian President Vladimir Putin also said the blockade of the IMF reform by the US meant that America had dropped out of "the general context of resolving the problems facing the international community."
READ MORE: 'Economic isolation breach of intl law': Top 5 takeaways from Putin ahead of G20
You can share this story on social media: