Blacklisted Bank Rossiya issues new cards using domestic payment system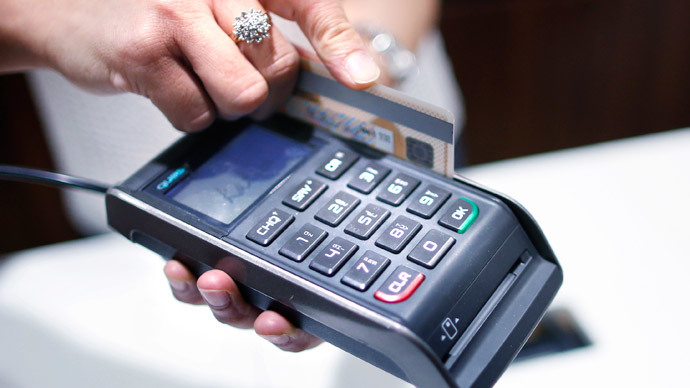 The Bank Rossiya, which came under US sanctions in March, has started issuing bank cards using Russia's domestic "universal electronic card (PRO100)" payment system.
Cards will be sent out to clients this month. It is all part of Russia's plan for more financial independence from international credit card firms.
It became a key goal for Russian financial authorities after Visa and MasterCard, which control about 90 percent of the Russian market, temporarily blocked operations at some banks in the country.
Earlier in the month the Central Bank of Russia (CBR) recognized PRO100 as a nationally important payment system. This makes it unnecessary to pay a "security deposit" equal to 25 percent of the average daily turnover to the Central Bank which was introduced as part of new rules earlier in the year.
Morgan Stanley has calculated that if Visa and MasterCard don't fall under the category of an important payment system, would need to deposit an estimated $3 billion to stay in Russia.

Today around 500,000 shops in Russia accept PRO100 cards, and in the near future card holders will be able to withdraw money from 100,000 terminals with no fee. The card owners will also be able to control their accounts via the internet or a mobile app.
The service infrastructure for PRO100 bank cards is constantly expanding. Operations with the PRO100 system account for more than a half of all banking transactions with credit cards in Russia. More than 1.2 million PRO100 cards have been issued.