Gazprom confirms Ukraine paid $1.45bn gas debt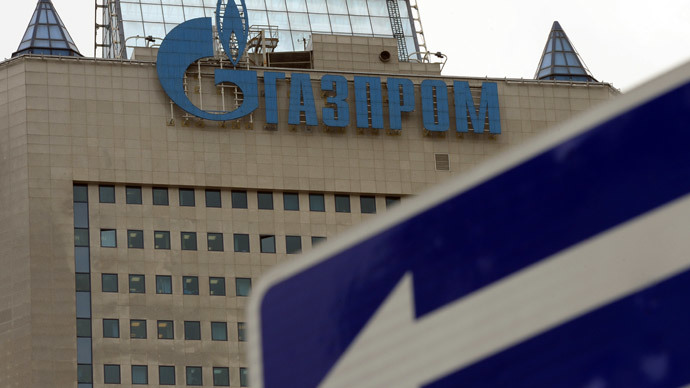 Gazprom has confirmed receipt of the first tranche of $1.45 billion from Ukraine in settlement of the gas debt for earlier deliveries by Russia, the company's spokesperson Sergey Kupriyanov said.
On Tuesday Ukraine's Naftogaz said it had transferred the sum to the Gazprom account as part of the unsettled gas debt.
READ MORE: Ukraine's Naftogaz pays Gazprom $1.45 bn in first tranche for gas debt
"Gazprom received confirmation from banks of the transfer of $1.45 billion from Naftogaz for gas delivered earlier by Russia," Kupriyanov said.
As noted by the Ukrainian company, these funds repay the debt to Russia for gas supplies to Ukraine in November-December 2013.
Last week Gazprom chief Aleksey Miller said gas deliveries from Russia to Ukraine could be resumed within 48 hours after the first debt payment was made, as well as a prepayment corresponding to the volumes of gas Ukraine expects in November, Miller said on Friday.
Russia, Ukraine and the European Commission signed a trilateral protocol on October 31, committing to a winter gas plan. The plan proposes a resumption of Russian gas deliveries to Ukraine and provision of uninterrupted transit to Europe during winter (until March 31, 2015).
READ MORE: Russia, Ukraine agree on gas supplies until March 2015
The protocol provides that Ukraine pay off $3.1 billion of its $4.5 billion debt by the end of the year and purchase extra volumes of gas on prepayment terms. The price of Russian gas for Ukraine in November and December of 2014 will be $378 per 1,000 cubic meters.