Stockholm arbitration to decide on settlement of Ukraine's gas debt – Gazprom head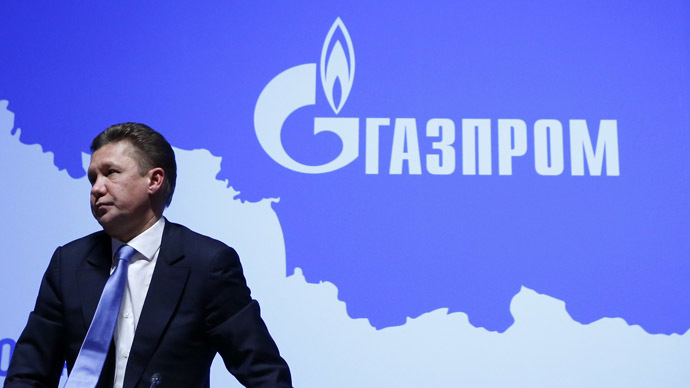 The payment schedule and the gas price at which the remaining part of Ukraine's gas debt will be paid, which is on top of the $3.1 billion agreed to be repaid by year end, will be settled at Stockholm arbitration, Gazprom CEO Aleksey Miller has said.
"Nothing related to the rest of the debt is registered in the supplement yet. This issue will also be the subject of the Stockholm arbitration. This will be a question: At what price the volume of gas unpaid by Ukraine will be recalculated?" Miller said in an interview to Rossiya 24 TV Channel.
After seven rounds of trilateral negotiations over gas supply to Ukraine, the parties agreed on a $4.6 billion "winter package."
READ MORE: Russia, Ukraine agree on gas supplies until March 2015
Under the agreement, Ukraine will pay $3.1 billion of its gas debt calculated at the price of $268.5 per 1,000 cubic meters by the end of this year. The payment will be made in two tranches with the first one, of $1.45 billion paid immediately, and the second of $1.65 billion by the end of 2014. Also, the new agreement includes a prepayment scheme, which means that Kiev will have to pay $1.5 billion in advance for 4 billion cubic meters it's going to buy from Russia.
Miller said Friday that gas shipments could resume within 48 hours of Ukraine making its first payment.
Russia initially estimated Ukrainian debt at $5.3 billion, but later it was adjusted to $4.5 billion. Kiev still does not recognize $2.2 billion worth of debt, saying Gazprom overpriced gas sold to Ukraine in the spring. Russian insists the gas prices were calculated strictly in accordance with the contract signed by both sides in 2009.
You can share this story on social media: