Gazprom Neft to challenge EU sanctions in court
Published time: 29 Oct, 2014 13:41
Edited time: 29 Oct, 2014 13:46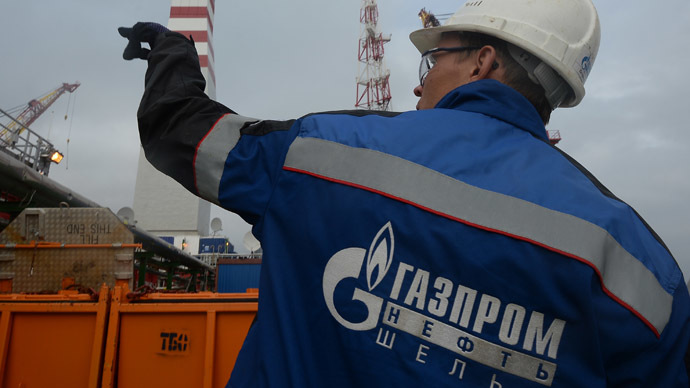 Gazprom Neft, the oil subsidiary of Russian state gas company Gazprom, has filed a claim with the EU Court of Justice, the EU's highest court, to review the economic sanctions against it introduced in September.
The court will need to be provided with evidence of Gazprom Neft's involvement in the "illegal annexation of Crimea and the deliberate destabilization of Ukraine," the reason the European Commission has given for sanctioning Russian companies and businessmen.
The claim was registered on October 24.
Gazprom Neft, along with Rosneft, Lukoil, Transneft and Surgutneftegaz, have been sanctioned by the EU, which has banned technology and equipment needed for deep sea, Arctic, and shale oil projects in Russia.
The companies are also blocked from long-term borrowing from Western capital markets. Sanctions were levied in an attempt to punish Moscow for its perceived meddling in the Ukraine conflict.
The court hears cases that challenge the legality of actions by the institutions of the European Union, such as in this case sanctions. In the past, EU sanctions have been successfully challenged, most notably by Iranian banks last September when the court ruled that the EU couldn't prove the banks were tied to Iran's nuclear program or were state-owned.
Any final review of the claim won't be processed in less than two years, a court representative told TASS on Wednesday.
"It all depends on each individual situation, but not less two years – in the best case," the court representative said.
Other Russian individuals and companies have also demanded the EU cancel the economic sanctions.
Rosneft, the country's largest oil company, and Russia's four largest banks, Sberbank, VTB Bank, Gazprombank and Vnesheconombank, along with billionaire Arkady Rotenberg have also filed claims with the European Court of Justice.