Smart factories in Germany the answer to growth
Published time: 29 Oct, 2014 14:57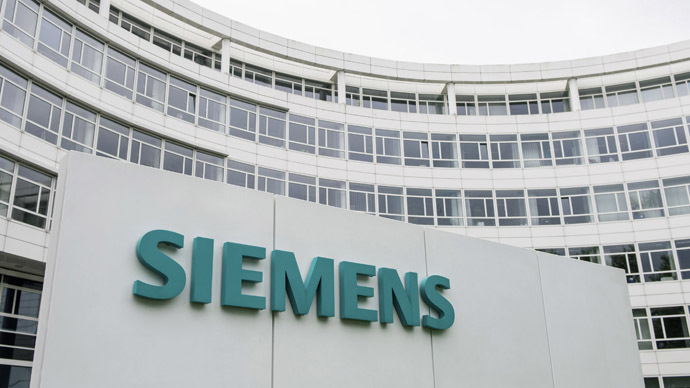 As smartphones have revolutionized personal communication, German industry is looking to smart factories to improve the country's industrial output. Leading the charge is conglomerate Siemens, and a facility in the small town of Amberg.
The Siemens factory in Amberg makes automated machines for companies like BASF, Bayer, and BMW. But it's not the machines, but the way they are made that is revolutionary. The manufacturer is using the internet to link 1,000 production facilities over 9,000 square kilometers, and it's all centered on the Amberg facility,The Wall Street Journalreports.
The project is called Industrie 4.0, and is the result of collaboration between the German government, research institutions, and business to develop fully-automated "smart" factories using web technology.
Such factories could make products fully customizable while on the shop floor. An incomplete product on the assembly line would "tell the machine itself what service it needs" and it will immediately put the final product together, Wolfgang Wahlster, co-chairman of Industrie 4.0 said.
It's all based on the concept called the "internet of things", where everyday equipment is linked to the internet. Google recently bought a company which makes thermostats that can be remotely controlled by smartphones and other connected devices for $3.2 billion.
The idea behind Industrie 4.0 is improved competitiveness. German industrial production is the mainstay of Europe's largest economy, but is at a disadvantage over labor costs compared to developing countries.
The Siemens factory at Amberg is not the only German plant to implement the web-based manufacturing process. Electric motor maker Wittenstein and Bosch's hydraulic equipment assembly line are also adapting smart technology to improve production.