FB for currency scams? EU may probe bankers' social media
Published time: 28 Oct, 2014 20:41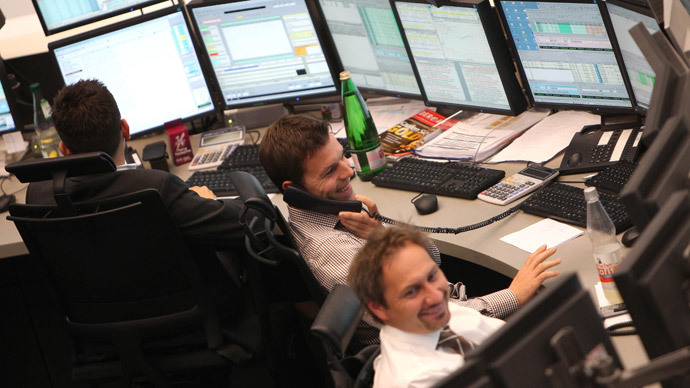 Traders accused of currency manipulation at some of the world's biggest banks may soon have their social media data handed over to authorities conducting the investigation.
All of the bankers' communications will be handed over to investigators to discover if banks have been tampering with currency interbank rates on the $5.3 trillion-a-day foreign exchange market, Bloomberg reported citing unnamed source.
The European Union antitrust regulators, who are conducting the investigation, believe that some of these traces of proof have already been erased, Bloomberg reported.
The trading trick of "fixing" benchmarks has been under stricter observation since the Libor rigging scandal, when bankers fixed the interbank lending rate.
Between 2005-2010, banks manipulated the Libor interbank lending rate which led to more than $6 billion in fines in the longest-running banking scandal. Most of the evidence was from work email and instant messages, as well as telephone calls.
Switzerland was the first country to confirm it had uncovered illegal currency rate rigging in April. That was followed by the US, UK, Germany and a dozen other regulators across four continents who are examining the manipulation of currency at major banks in the largely unregulated foreign exchange market.
Germany's biggest bank, Deutsche Bank, has already dismissed currency traders over probes involving alleged forex manipulation.
Over the summer, a group of forex traders in the UK alleged to be rigging exchange rates were investigated over their supposed use of chatrooms.