Pharmacy 36.6 posts 1H 2011 net loss of 304.4 million roubles, on early load repayment
Published time: 11 Oct, 2011 07:28
Edited time: 11 Oct, 2011 11:28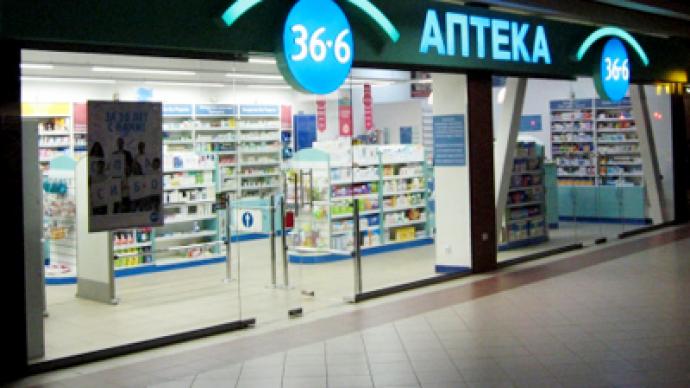 Russian pharmaceuticals retailer, Pharmacy 36.6, has posted a 1H 2011 net loss of 304.4 million roubles under IFRS.
The net result is up 35.5% from the net loss of 224.6 million roubles posted for 1H 2010, with 1H EBITDA rising 18% year on year to 1.007 billion roubles, as 1H revenues climbed 10.9% year on year to 10.810 billion roubles.
The company noted that it had an underlying net profit of 184.1 million roubles, with the net loss posted on the back of an early loan repayment to a consortium of investors in 2Q 2011. It added that like for like sales had climbed 17.2% year on year, with the average check in like for like stores up 24.8% to reach 304.1 roubles during the half.
It added that it was continuing to replace US dollar denominated debt with rouble denominated debt and had opened a non-revolving credit line for 4.150 billion roubles with Sberbank to raise its investment appeal in addition to refinancing the debt due to a consortium of investors.