Politically-motivated sanctions see shift from dollar - Putin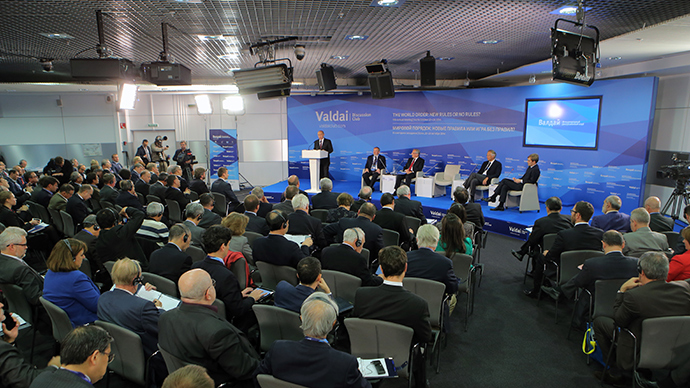 The sanctions imposed on Russia by the US and the West, among other financial blunders, are mistakes that have triggered the world to de-dollarize. Russian President Putin describes this as like "cutting down the branches, upon which they are sitting."
Putin said that sanctions have an overall negative effect on the entire global community, and actually motivate countries to seek financial sovereignty from the status quo.
President Putin was speaking at 11th annual meeting of the Valdai International Discussion Club in Sochi, Russia. The panel was fittingly called, "The World Order: New Rules or a Game without Rules."
"Politically-motivated sanctions have intensified the trend of economic and financial sovereignty, the desire of countries and regions would like to secure themselves against outside pressure," he said.
Dependence on a single global power will decrease, and new reserve currencies, such as the yuan and ruble, are already starting to emerge.
READ MORE: Defying the dollar Russia & China agree currency swap worth over $20bn
"Now, an increasing number of countries are attempting to move away from dollar dependence and to establish alternative reserve currencies and settlement systems," the President said.
Maintaining global equilibrium becomes difficult when everyone stops playing by the rules, the President said, citing the precedent of the Cyprus bailout and the "politically-motivated" sanctions against Russia over its action in Ukraine.
READ MORE: Russia brings WTO complaint over 'illegal' US sanctions - Medvedev
"Now they risk losing confidence as the leaders of globalization. My question is- why would they do it? The prosperity of the US depends on its investors, those that own dollar debt," he said.
"I think our American counterparts are sawing the branch they are sitting on," Putin said,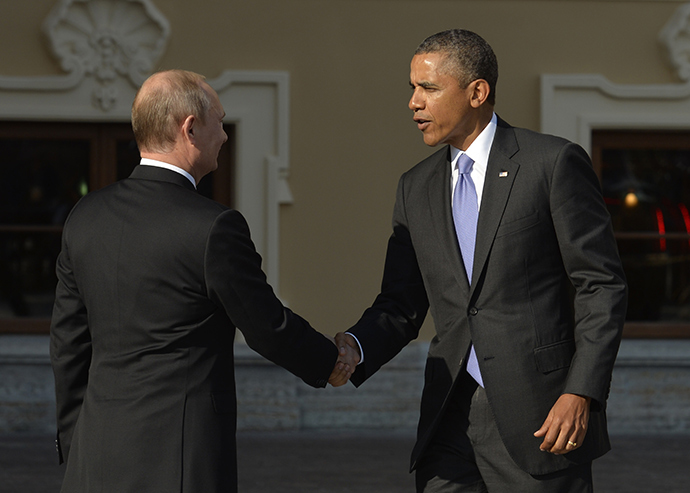 Putin warned of the danger of mixing politics and economics, especially when nations are so deeply financially intertwined.
The West and Russia have increasingly become divided over the crisis in Ukraine, in which Russia accuses foreign powers of stirring up sentiment, and the West seeks to punish Russia for reclaiming Crimea.
READ MORE: Lavrov: West's 'colonial-style' sanctions on Russia have little to do with Ukraine
US and EU sanctions against Russia include bans on long-term loans from Western capital markets, and bars the import of high tech oil equipment and technology, as well as weaponry to Russia.
Despite the cold diplomatic exchanges in the past year, Russia is ready for dialogue to normalize relations, the President said.
The annual panel includes the President and Prime Minister of Russia, who meet with the club members, both Russian and foreign experts in international affairs.
The club was created in September 2004 to promote dialogue between the Russian and international intellectual elite, and meets each year in a different Russian region. The name 'Valdai' comes from the lake where the first conference was held in Veliky Novgorod.
In the last decade, over 600 experts from 47 countries have participated in the talks.
You can share this story on social media: