BP and GDF discover new oil field in North Sea
Oil majors GDF Suez and BP have announced a new oil discovery in the North Sea. Experts believe the oil strike is a landmark find that could yield up to 50 million barrels.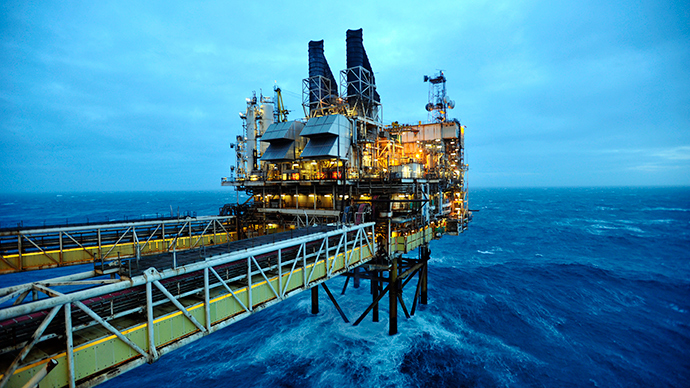 The well which spans two operated blocks in the Central UK North Sea is named "Marconi" by GDF-Suez and "Vorlich" by BP. Test drilling by the two companies has revealed the new oil deposit could yield up to 5,350 barrels of oil equivalent per day.
Trevor Garlick, Regional President of BP North Sea, called it a landmark find.
"As BP marks its 50th year in the North Sea and as the industry looks to maximize economic recovery from the basin, increasing exploration activity and finding new ways to collaborate will be critical to realizing remaining potential. This discovery is a great example of both", he said in a press release.
BP has reiterated its hopes for further exploration in the North Sea, as the UK government said that closer cooperation by the two oil giants could maximize activity.
"This discovery shows exactly what can be achieved in the North Sea if companies work together to maximize the considerable potential of remaining oil and gas reserves," said Matthew Hancock, UK Business and Energy Minister. He added that the finding justified the British government's tax and regulatory regime that ensured the country got the most from domestic oil and gas.
For GDF Suez, the find marks its third in British waters.
BP, along with its partners, is investing £10 billion in the North Sea and is planning to spend more than £7 billion of it within the next five years as part of its long-term exploration program.
A day earlier Norway's Statoil announced the discovery of an oil deposit in Grane region off the Norwegian coast. The company explored an oil well originally discovered by Norsk Hydro in 1992. Statoil concluded that the well contains more than 10 times the amount of oil the company had estimated 22 years ago. Its extractable reserves reportedly amount to 30-80 million barrels.
You can share this story on social media: