​MasterCard to comply with new rules and remain in Russia - CEO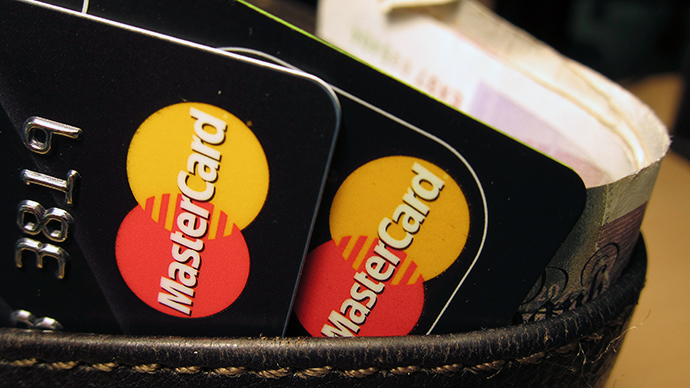 The MasterCard international payment system will continue operating in Russia and comply with the new rules set out by the Central Bank of Russia, CEO Ajay Banga has said.
"We have intentions to remain in Russia," TASS quotes Ajay Banga the President and Chief Executive of MasterCard.
"My approach is that we will follow the new rules. The law requires a partnership with the Central Bank of Russia. We think, this is reasonable for Russia," he said.
However, the MasterCard chief said the firm won't be servicing salary cards belonging to the blacklisted Russian banks. He said he couldn't influence the sanctions imposed against the country and needed to "react to the events."
READ MORE: US extends Russia sanctions, targets biggest lender Sberbank & gas giant Gazprom
The Russian market, is a "prospective platform" for MasterCard, the CEO said. Currently, MasterCard and Visa occupy about 90 percent of the market.
Under new legislation signed by President Vladimir Putin in May "not systematically important" foreign payment systems need to find Russian partners for settlements and processing within the country before October 31. If they fail to do so, they'll be charged 25 percent of the average daily turnover in Russia, to be paid each quarter to the Central Bank.
READ MORE: Visa, MasterCard to pay $3bn to stay in Russia - Morgan Stanley
The new legislation was triggered by a disruption in March, when, Visa and MasterCard stopped servicing a number of Russian banks which fell under US sanctions.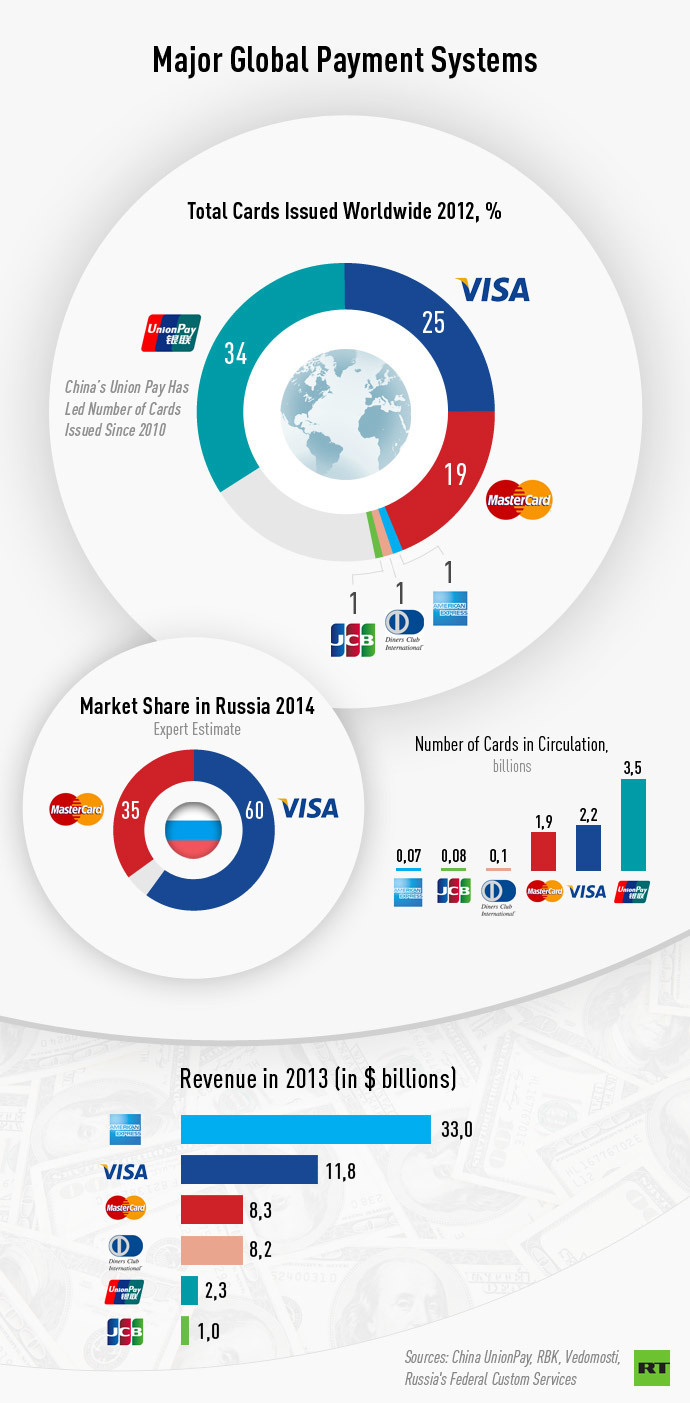 You can share this story on social media: