​Russia and China among new emerging G7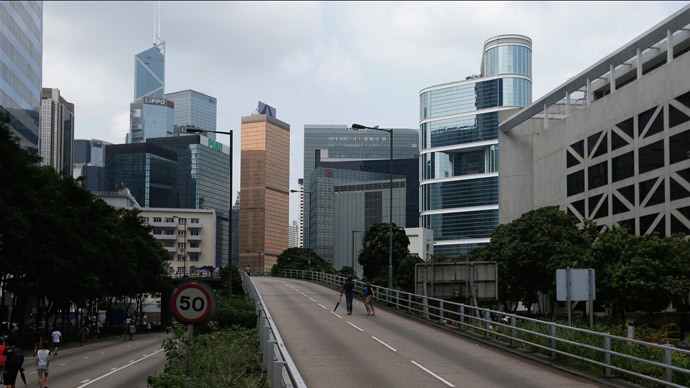 Analysis of a new IMF report projects the top seven emerging markets, measured at purchasing power parity (PPP), will overtake the conventional G7 group of industrialized economies in 2014.
The Financial Times estimated that the seven largest emerging economies can hypothetically be called a new G7: four BRICS members - Brazil, Russia, India and China and three countries of the so-called MINT - Mexico, Indonesia and Turkey, will have a combined GDP of $37.8 trillion in 2014 when calculated at purchasing power parity (PPS). However, the long established G7 group of industrialized nations: Canada, France, Germany, Italy, Japan, the UK and the US are expected to have an output of $34.5 trillion.
The IMF World Outlook update showed that China is now the world's largest economy in terms of PPP having surpassed the US. In terms of relative prices China's output is forecast to soar to $17.6 trillion, which is above the $17.4 trillion of the US.
PPP is recognized as the best way to compare the size of economies rather than using volatile exchange rates, which rarely reflect the true cost of goods and services. Thus a trillion US dollars are worth a lot more in China than in the US.
If market exchange rates are included the Chinese economy is still lagging behind the US, with its nominal GDP expected to be at $10.4 trillion in 2014, while the US will have $17.4 trillion.
The new estimates showed a significant change in the world with emerging markets now accounting for a half of the world's twenty largest economies.
Russia is the sixth among the new top 10, ahead of France and the UK.
Indonesia has overtaken the UK to become the 9th largest economy in the world. Meanwhile Nigeria, the other MINT economy entered the top 20 countries having immediately leaped ten places in the rankings from 30th to 20th.
You can share this story on social media: