​Russia to force card issuers to use domestic payment system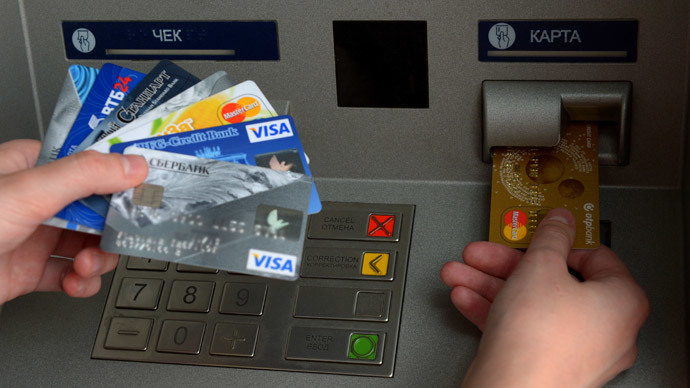 Two Russian deputies have submitted a bill to the State Duma that would require all foreign and domestic payment card issuers to work exclusively with the new National Payment System in Russia.
"National System of Payment Cards (NSPC) will be an operational and payment center, banks and international payment systems shall interact only with NSPC - we need to understand what processes are happening in the territory of Russia," Vedomosti quotes Marina Mukabenova, one of two deputies who submitted the bill.
Some countries, like Turkey, are already using such a scheme, Mukabenova said.
The bill also postpones until March 31 the deadline for an obligatory "insurance deposit" of 25 percent of daily turnover for the payment systems that are not of "systemic importance." The existing payment system legislation says the firms need to start paying the fee from October 31.
Payment systems simply won't have enough time to switch Russian domestic transactions to a local partner, explained the head of the card department at a big Russian bank.
Visa and MasterCard declined to comment, Vedomosti says.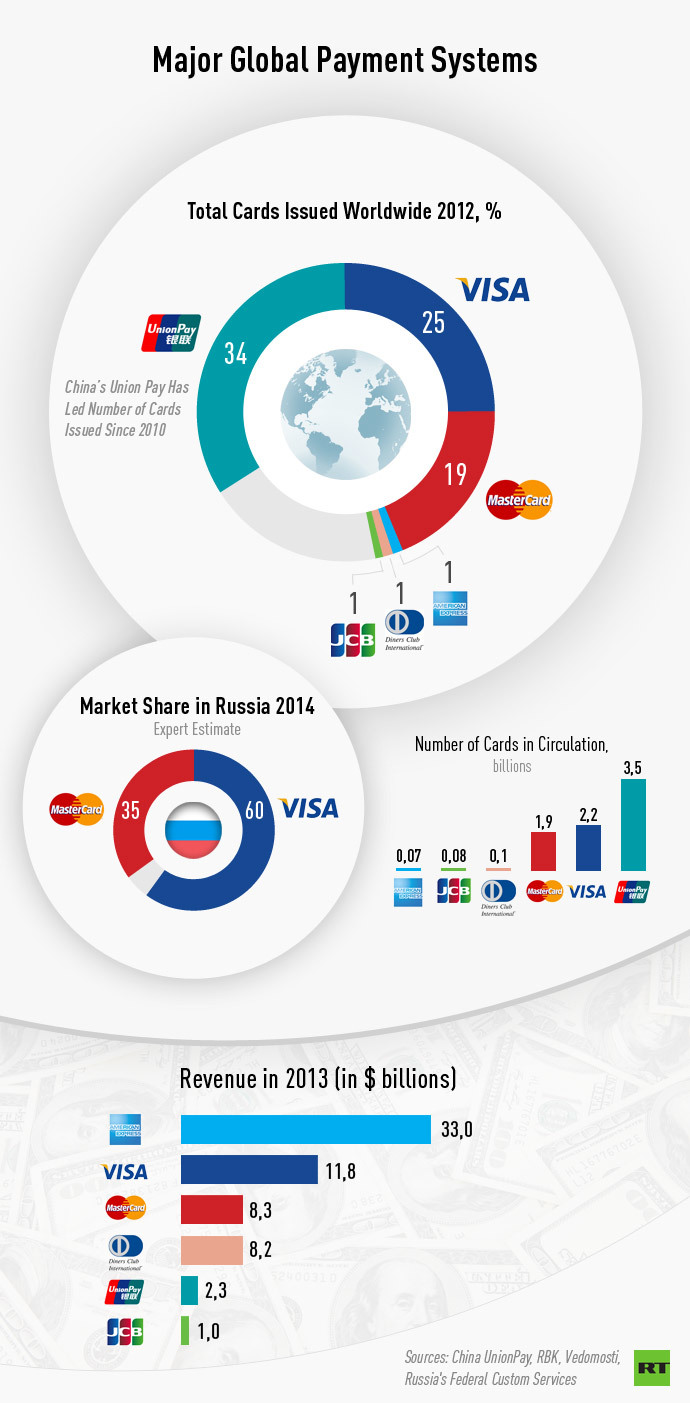 In March, Visa and MasterCard stopped servicinga number of Russian banks which fell under US sanctions.
In May, Russian President Vladimir Putin responded by signing a law to establish a national payment system.
READ MORE: National Russian card payment system established
Morgan Stanley estimated the new legislation would cost Visa and MasterCard, which have about 90 percent of the Russian market, an estimated $3 billion in "security deposits."
However, the compulsory deposits can be avoided if foreign payment systems establish card processing centers in Russia before the deadline.
You can share this story on social media: