​Russian PM eases citizenship rules to foreign investors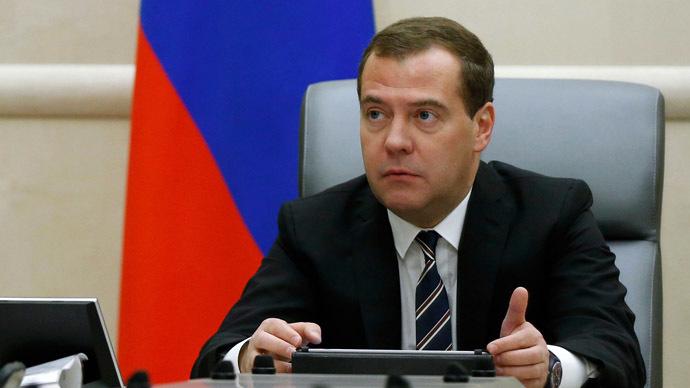 Prime Minister Dmitry Medvedev has signed a decree allowing Russian citizenship for some of foreign investors and entrepreneurs with simplified procedures, as capital outflow is accelerating.
With the decree signed Thursday Russia hopes to attract more foreign investment in certain economic sectors, the official document said.
Some of the industries won't get the preferential treatment. They include working in wholesaling and retailing, vehicle repair, hotels and catering, real estate, recruitment, advertising, law, and accounting. The exceptions are areas where there are enough people involved already, the state press service explains.
In the first half of 2014 Russia saw $74.6 billion in net capital outflow, more than for the whole of 2013. In the second quarter, Russia lost $25.8 billion in net capital outflow, following a loss of $48.8 billion in the first three months of the year.
The amount of capital leaving the country intensified this year as a result of the Ukrainian crisis, especially after Western sanctions were imposed.
You can share this story on social media: