'Yours faithfully': Barroso sends letter to Putin asking to resume gas supplies to Ukraine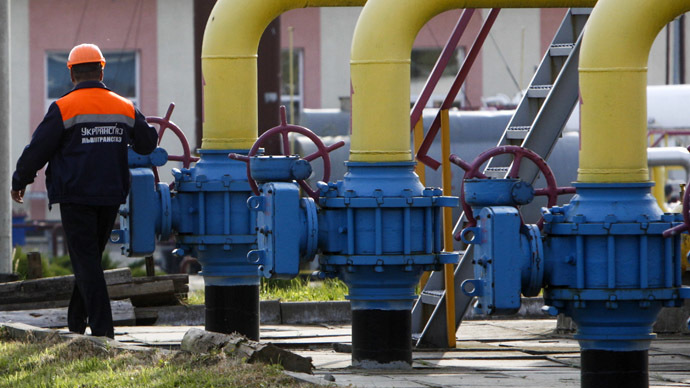 European Commission President Jose Manuel Barroso has written back to Russian President Vladimir Putin stressing the importance of restarting energy deliveries to Ukraine.
"It is key that the resumption of energy deliveries to the citizens of Ukraine is ensured, and that the fulfillment of all contractual obligations with customers in the EU is secured," the European Commission chief said in a letter published on Wednesday.
Moscow maintains that Kiev must pay off $3.9 billion of its gas debt before Russian gas will again flow to Ukraine.
READ MORE: Moscow rejects Kiev's 'virtual' gas price, seeks $3.9bn to resume supplies
Last Friday Russia, the EU, and Ukraine agreed on a energy plan which will ensure Russian gas deliveries to Europe through Ukraine continue during the winter months and guarantees Ukraine will start paying off its billions of dollars debt to Gazprom, Russia's state-owned gas company that provides Europe with a third of its energy needs.
However, the plan is still in its nascent stage, and no final deal has been signed.
Barroso expects a quick result as trilateral talks between Brussels, Kiev, and Moscow continue.
"We also expect that rapid and decisive progress can be achieved in the trilateral gas talks towards a mutually acceptable interim solution for the upcoming winter period, on the basis of the compromise elements set out by the European Commission," the statement said.
This Thursday Ukrainian Energy Minister Yury Prodan will meet with members of the European Commission and on Friday the three will hold another round of talks in Brussels, and, TASS reported.
Kiev is facing an energy crisis before the winter months, and has commissioned neighboring Hungary, and Poland to re-export gas to Ukraine, which is technically illegal under contracts with Gazprom.
Hungary has indefinitely turned off gas to Ukraine after securing a new deal with Gazprom, and Poland also cut off.
Ukraine from natural gas, but resumed them mid-month.
Slovakia began reverse flows to Ukraine early in September, but on October 1, state gas company SPP reported a 50 percent drop in Russian gas supplies, which may alter its plans to continue re-exporting to Ukraine.
You can share this story on social media: