​Slovakia begins reverse gas flow to Ukraine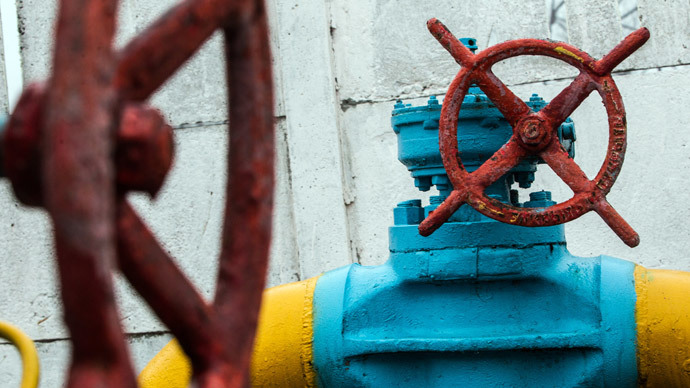 Slovakia initiated reverse deliveries of natural gas to Ukraine on Tuesday with enough capacity to cover up to a fifth of the country's needs.
Twenty-seven million cubic meters of gas will be supplied daily, Vagram Chuguryan of Slovakia's national pipeline operator Eustream told RIA Novosti.
Some technical work and adjustments need to be done before delivery is fully functional, which should be by March 1, 2015, he added.
Slovakia can gradually reach a maximum supply capacity of about 10 billion cubic meters annually sometime in 2015.
"If we put together three reverse points in Slovakia, Hungary and Poland then we can reach 25 billion cubic meters a year in the mid-term which would provide the solution Ukraine needs at the moment," Slovak Prime Minister Robert Fico told reporters.
The decision to start the so-called reverse gas flows is part of the EU's response to Gazprom's decision to cut supplies to Kiev on June 16.
Domestic gas production in Ukraine annually is about 20 billion cubic meters.
Hungary and Poland also have pipelines capable of delivering gas to Ukraine. However the Slovak pipeline has the biggest capacity of the three.
You can share this story on social media: