Russia's second biggest lender reduces dollar loans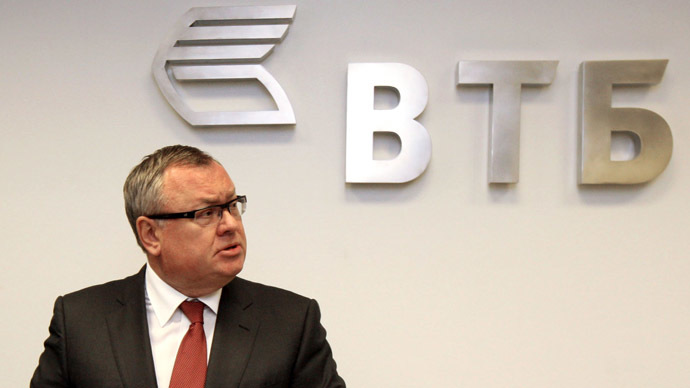 ​Russia's second biggest bank VTB has reduced its US dollar lending, Andrey Kostin the bank's head said on the sidelines of the Russia Calling! forum on Wednesday.
"In general, we are trying to avoid extending dollar loans in order to de-dollarize the economy. This is right. Many businesses prefer to borrow dollars not because they need them, but because the currency looks less expensive. But in doing so, they assume currency risks without having dollar incomes. And this is wrong," TASS quotes Kostin as saying.
According to the VTB head, currency loans should be limited to importers or those who really need them.
Kostin has been advocating moving away from the dollar for a long time. In an interview published Tuesday in Russia's Izvestia newspaper he envisioned the country being able to completely switch to the ruble in international settlements with two to three years.
Read more: Russia could ditch US dollar in 2-3 years – head of Russia's #2 bank
Talking about the bank's financial state, Kostin said he expects Russia's Central Bank to help fund foreign exchange liabilities.
"So far, we are not experiencing [a shortage of foreign exchange liquidity]. Possibly, the population will switch from rubles to US dollars and this will also add foreign currency to the banking sector," the VTB head said.
You can share this story on social media: