Russian MPs ratify Eurasian Economic Union agreement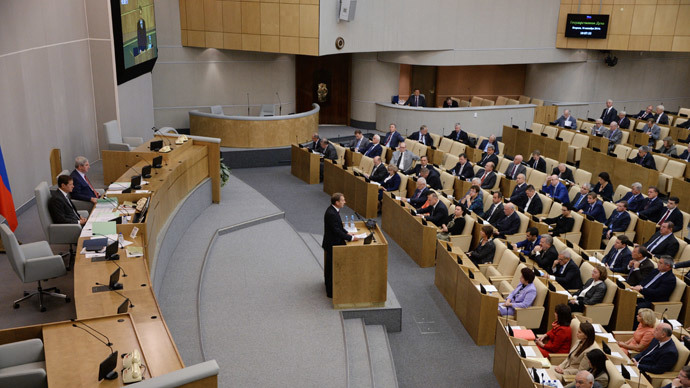 Russia's Duma has ratified an agreement on the Eurasian Economic Union, which will create the largest common market in the ex-Soviet sphere and provide for the free movement of goods, services, capital and labor between Russia, Belarus and Kazakhstan.
The agreement, which comes as an extension of the Customs Union, requires approval from the other two union members. If ratified, it will come into effect on January 1, 2015.
Leonid Slutsky, the chairman of the State Duma's Committee on Commonwealth of Independent States Affairs, Eurasian Integration and Ties with Compatriots, called the ratification of the agreement an "event of historic importance," Itar-Tass reported.
"It is a mighty project from a geopolitical point of view. Several countries of the FSU [Former Soviet Union] and other countries have announced their aspirations to join the Union," the MP said. The Union will also become "a major obstacle on the road toward creating a unipolar world," he added.
Any country can join the Union provided they share its aims and principles, according to the founders.
The agreement to create a Eurasian Economic Union was signed by the presidents of Russia, Belarus and Kazakhstan on May 29, 2014.
READ MORE: Russia, Belarus, Kazakhstan sign 'epoch' Eurasian Economic Union