Mechel shares plummet, as bankruptcy fears mount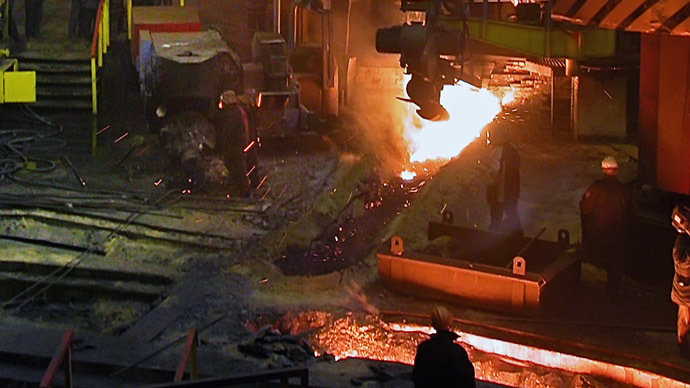 Shares of Russian metals and mining group Mechel have dropped more than 30 percent on Tuesday, as investors fear the company won't be able to manage its $8.7 billion debt.
The Moscow Exchange switched trade in Mechel's shares into discreet auction mode at 10.57 a.m. Moscow time after the share price saw a 20 percent decline in ten minutes.
On Monday Mechel shares fell by more than 20 percent on the Moscow Exchange during the day.
Shares started to lose heavily after Russian Economy Minister Aleksey Ulyukayev said that bankruptcy was "a probable scenario" for Mechel, as it will most likely need to repay its debt instead of restructuring it.
Stricken by weak prices for its products, Mechel has accumulated debt of $8.7 billion.
On Monday Mechel's board opposed a proposal from its three largest lenders - VTB, Sberbank and Gazprombank, to convert part of the company's debt into shares.
VTB was quick to reply, saying it would need to file a claim against the firm to recover its debt.
"Unfortunately we have no other option but to take legal action by filing a claim, because the plan suggested by Mechel does not suit us," VTB's Chief Executive Andrei Kostin was quoted as saying.