​Japan puts Russian sanctions on hold in view of possible FM talks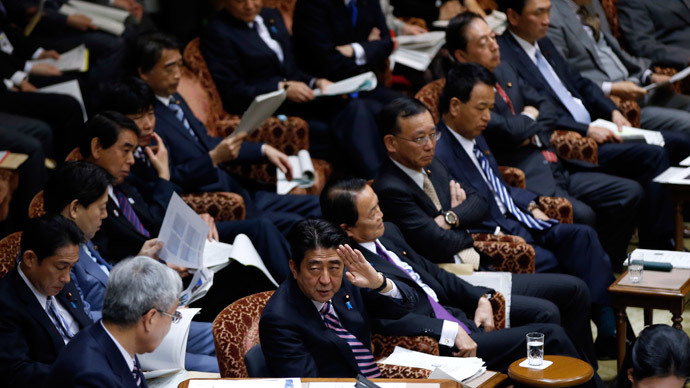 The Japanese government has pushed back announcing new sanctions against Russia, which it planned to impose Friday, in expectation of a possible meeting of foreign ministers next week.
The Japanese media reported Thursday of Tokyo's intention to issue additional sanctions against Russia. The move was discussed on Tuesday at a National Security Council meeting and was expected to be announced on Friday, but according to The Japan Times the government is yet to make a final decision.
The implementation could be postponed until at least next week, when Japanese Foreign Minister Fumio Kishida may meet his Russian counterpart Sergey Lavrov on the sidelines of the UN General Assembly in New York. Tokyo wants to give Moscow more time to respond to the reports of the looming sanctions, the newspaper said.
Japan imposed sanctions on Russia in March as a gesture of solidarity with the US and the EU, which are championing a policy of punishing Russia for its stance on the crisis in Ukraine. Tokyo suspended talks with Moscow over visa restrictions, investment, space cooperation and military tension prevention. It also targeted 40 individuals from Russia and Ukraine with asset freezes and travel bans.
The new round of sanctions was expected to apply to individuals rather than target specific industries.