​Apple to turn newest iPhone into mobile wallet – report
Published time: 1 Sep, 2014 13:13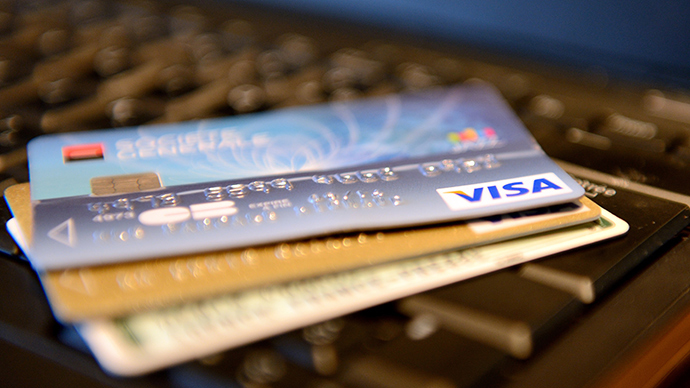 Apple has reportedly reached an agreement with the world's largest payment systems - Visa, MasterCard and American Express to introduce a mobile wallet on the next iPhone model due to be unveiled on September 9.
The new iPhone will simplify mobile payment by including a special near-field communication chip,Bloombergreports citing an unnamed source familiar with the situation. Along with a fingerprint recognition reader the Touch ID technology will allow consumers to securely pay for items in a store with their finger.
Software giants like Google have already tried to implement payment technology into smartphones to make in-store payments, but US retailers were slow to adopt the idea.
However if Apple introduces the technology in its devices the situation could change as the iPhone maker has the largest market share in the US, says Ben Bajarin, an analyst for Creative Strategies LLC in San Jose.
"Love it or hate, Apple drives a lot of standards in the industry," Bajarin told Bloomberg. "They are the mover in these markets. When they do something, the industry seems to follow."
The creation of a mobile wallet will add another element to Apple's ecosystem thus increasing more loyalty to the brand, he explained.
Currently iTunes has an estimated 800 million accounts worldwide that generate revenue through Apple's marketplace. If Apple implements mobile wallet technology, that could open up new possibilities for the company as a marketing platform by generating advertising revenue from consumer brands willing to attract shoppers while in a store.
Apple could get up to $300 a year per user from advertising if the mobile wallet application is used frequently, Bloomberg cites the Crone Consulting LLC, a firm which advises retailers and banks on mobile payment solutions.