Ukraine sinks eurozone economic sentiment to 8-month low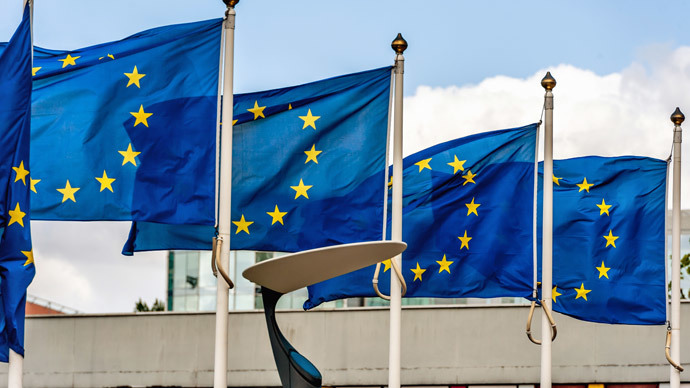 The economic climate in the 18-member eurozone reached an eight-month low in August over the crisis in Ukraine, the European Commission reported.
In the euro area the Economic Sentiment Indicator (ESI) fell 1.5 points to 100.6 and across the whole EU it fell 1.2 points at 104.6, the EU said in a statement Thursday.
Economic sentiment is an indicator that shows the overall feeling towards the market and business environment, and is used by investors to gauge markets and businesses to business- i.e. inventory and stock.
"Worsened sentiment resulted from deterioration in retail trade, consumer, industry, and, to a lesser extent, services confidence," the statement said.
"It seems that the ongoing geopolitical tensions are finally starting to take their toll on overall sentiment across the euro region," Reuters quoted Martin van Vliet, a senior economist at ING, as saying.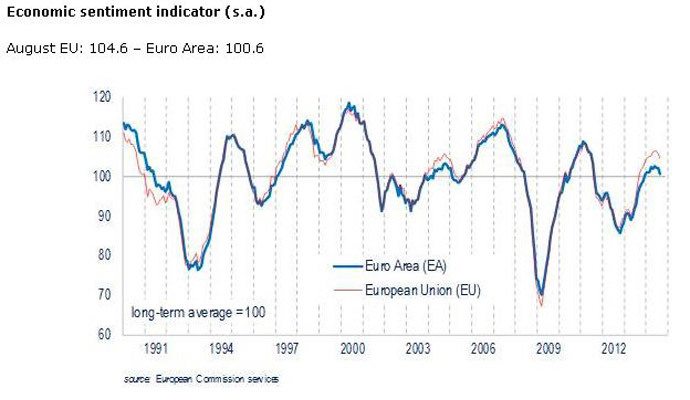 The results are "not a surprise following the disappointing second quarter growth figures and the geopolitical tensions that have marked this summer," Vice President of the European Commission Jyrki Katainen said in a statement.
Sentiment dropped most sharply in Italy (-4.1) and Germany (-1.9), Europe's largest and third-largest economies.
The Business Climate Indicator (BCI) stayed static in August compared to July.
The eurozone's €9.5 trillion economy is still emerging from the longest recession since the introduction of the single currency. Uneven growth, deflation, and unemployment all threaten a turnaround in the region.