Russia will lift food ban when national security no longer a threat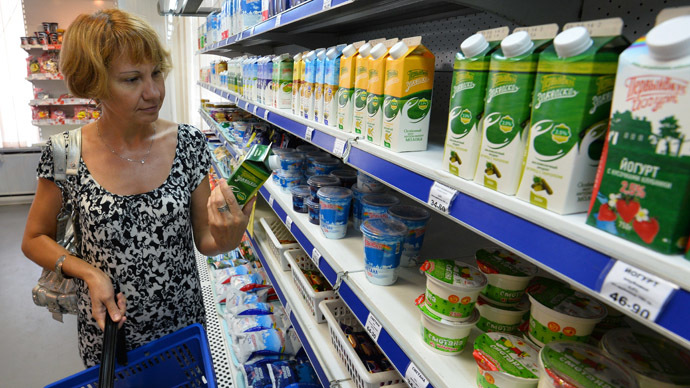 Russia's food embargo, imposed in response to Western sanctions, will not be reversed until Moscow decides the country's national security is no longer at risk, said Russian Deputy Prime Minister Arkady Dvorkovich.
"When [Russia] sees that there is no threat to its national security anymore, because in line with the presidential decree, the economic measures were imposed in order to protect national security," the embargo would be lifted Arkady Dvorkovich told RIA Novosti on Tuesday.
Russia introduced a ban on imported agricultural products from the US, EU, Norway, Canada, and Australia on August 7. The ban, which is due to last a year, applies to meat, pork, fish, fruits, vegetables and dairy products.
"I'm not ready to name preconditions for cancelling the measures that we have imposed, but, naturally, we will see what our partners do," Dvorkovich said.
The deputy prime minister said that Russia needed to respond to the West's sanctions which target key sectors of the Russian economy; finance, energy, and the defense industry.
The US and its allies began imposing sanctions against Russia in March over its perceived role in the Ukraine crisis.
"A significant number of states have imposed serious sanctions against us in a coordinated manner. Undoubtedly, this was a threat. We had to take measures to make them act in a more considerate way," the top official said.
The Russian government has added exceptions which included items such as proteins and dietary supplements that domestic production cannot easily replace.
You can share this story on social media: